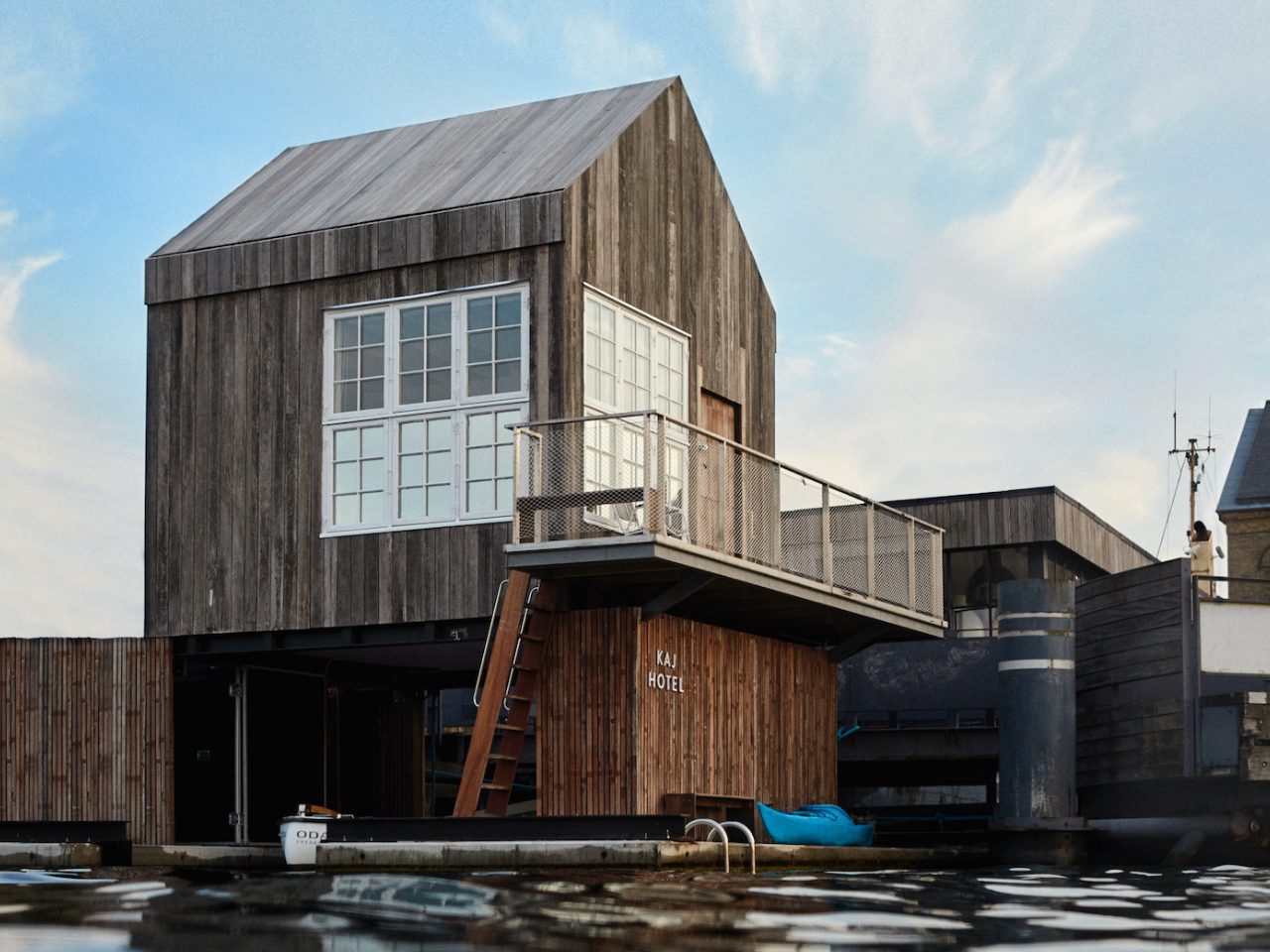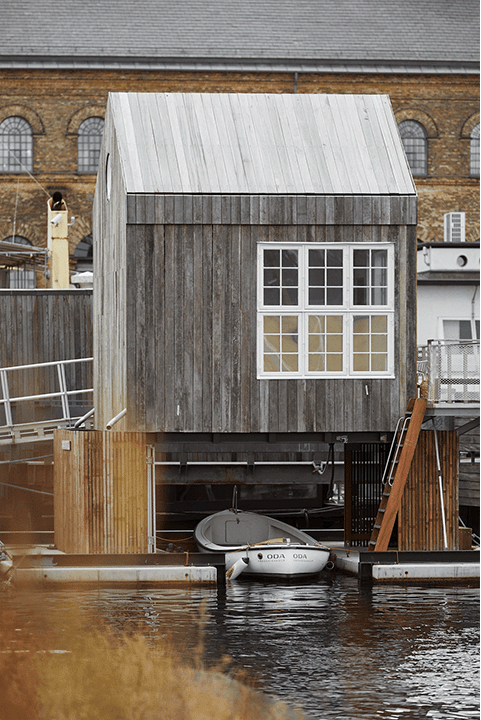 KAJ is a 16sqm floating space with a king-size bed, kitchenette, bathroom, mezzanine loft for the little ones, plus dinghy & two kayaks below. It's also one of the most characterful places to stay in the whole of Copenhagen. We met up with its owners, Toke and Barbara, to find out how it all came about.

Can you describe KAJ to us?
KAJ is neither a houseboat nor a hotel, it's something in between. Perhaps you could call it a floating family room of Danish hygge crafted entirely of reclaimed materials.
Where did the idea come from?
Having built and occupied our own houseboat since 2006, we have often been approached by people who asked to rent it or hear what it's like to live on. The idea for KAJ Hotel emerged from these enquiries, which were almost impossible to answer unequivocally as the houseboat experience can really vary depending on the wind and weather conditions, or what time of day or year you are there. The answer is: Every moment has its charm, come and try it for yourself.
How did you build it?
KAJ Hotel was built according to the same principles as our floating home next door, from recycled and surplus materials. Partly because the budget wasn't there, but also because we are in love with the idea of giving things a second life. Besides, we always feel more at home in surroundings with a history rather than new and impersonal ones.
This approach to materials automatically makes the construction and maintenance process a constantly changing one, where the discovery of an old door or window can change previous design and decisions. This means we literally guarantee that a second or third visit here will inevitably be different from the first, and we encourage returning guests to look for quirky changes and sustainable upgrades.
Discover KAJ at kajhotel.dk.