It's not about fancy tents with soft mattresses on raised platforms, hot water outdoor showers, 5g wifi, and in-tent drinks refrigerators. Here, it's about roaming to any corner of the wild, pitching the tent on your back, and letting nature provide the glamour. Then leaving only footsteps behind.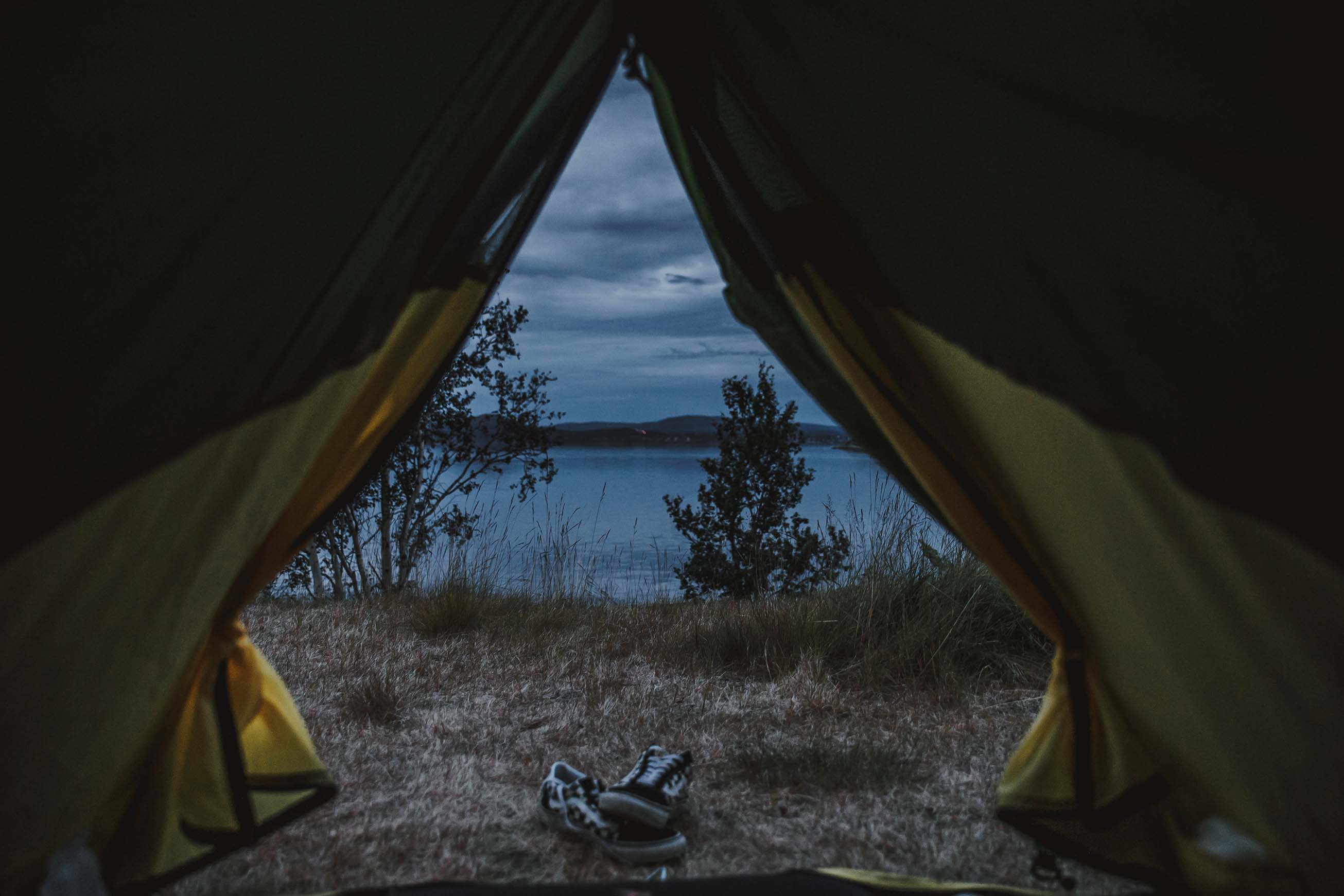 Finding luxury in nature
The truly Scandinavian approach to glamping is all about finding luxury in nature. The sound of the birds in the morning, the hush of the sea in the quiet evening and the feeling of peace and calm that washes over you when you're away from a hectic world – these are all luxurious moments to prize and enjoy. Turning your mind to think more about how special nature is, and redefining luxury as that sense of calm is a very Scandinavian approach to nature. In Sweden, the allemansrätten law means that you're welcome to explore nature freely, and in Denmark, it's acceptable to pitch your tent in plenty of wild spots all over the country, for free, just for a night. This lack of restrictions in how you approach nature is another facet to your Scandinavian nature experience. After all, why have a five star experience when you can have a million star experience?
Shelters, cabins and tents
Camping isn't the only way to get this nature feeling in the warm and long summer days in Scandinavia. In Finland, city dwellers connect with their countryside roots by staying in simple summer cabins, often without running water, where the sauna and the sea stand in for a bathroom and a composting toilet keeps things sustainable. In Denmark, Sweden and Norway, summer cottages in the woods or by the sea are a place to relax in nature during the weekend and on long summer breaks. Danish campsites are more often than not steps from a white sand beach, a luxury in itself, with wooden shelters in the countryside an alternative for anyone who wants to spend a night in nature.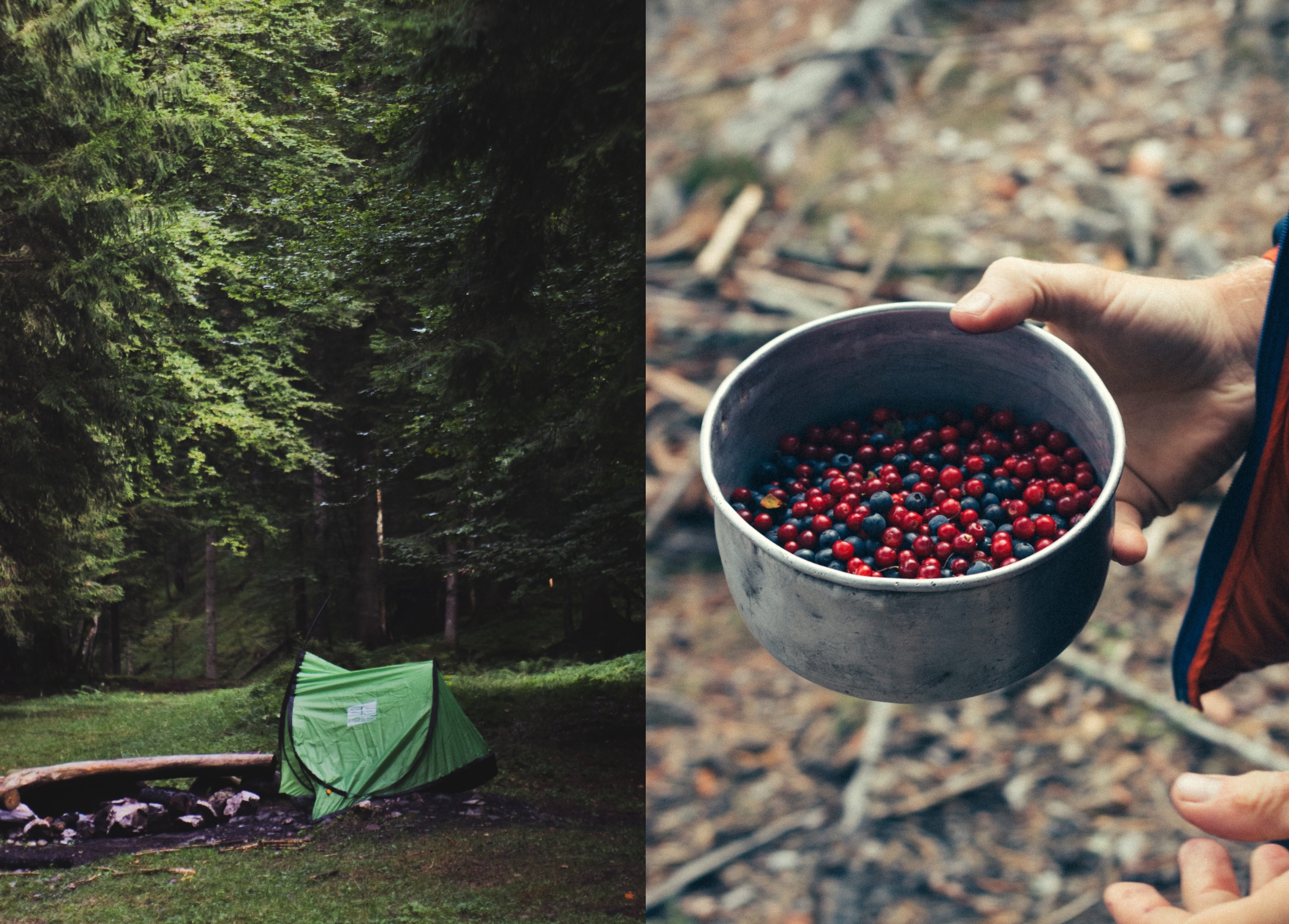 Scandinavian for camping
Is there a word for glamping in any of the Scandinavian languages? Not yet. It's not really necessary for Scandinavians to put 'glamour' into their camping – from their perspective, it's there already. Some particularly Scandinavian things to do while camping include making snorbrød, a special campfire bread made by wrapping a special dough around a stick and cooking it in the fire.
The essential glamping kit
Our GLAMPING giftset, a cute tent-shaped, responsibly-made bundle of our signature SKOG fragrance in mini hand cream, body wash, and hand & body lotion, is a great way to add the relaxed luxury feeling of Scandinavian glamping to your life. It's easy to slip into your rucksack for any of your glamping adventures, and brings a little luxury into your camping or summer cottage experience. It's a lovely luxury extra and ideal for upgrading your countryside experience.
Gifts for happy c
ampers
We think it's perfect for gifting – either now in the summer months when we heed the call of the wild, or as winter approaches and the trees remind us of Christmas. Happy glamping!