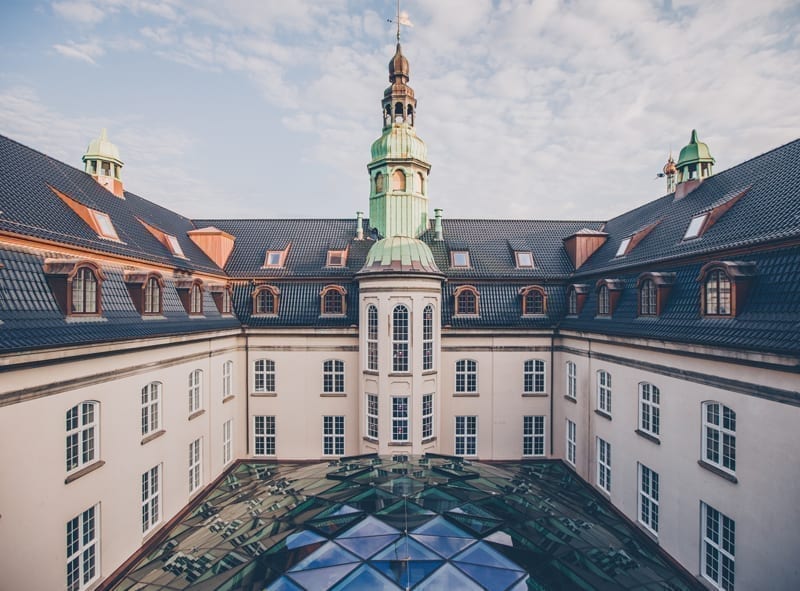 When Villa Copenhagen approached us in 2020, they were looking for a local amenities partner who took sustainability seriously. Villa is a 5-star, 400-room hotel due to open that summer in the lovingly-refurbished Central Post Office building right next door to Copenhagen Central Station, and just a five minute walk from our office. Several years in the making, the site was set to become one of the most spectacular hotels in Scandinavia with a domed glass courtyard reception, design chairs produced from discarded fishing nets, an in-house bakery, and a rooftop lap pool warmed by the excess heat generated by the hotel's cooling system.
A responsible eco hotel
Villa's public commitment to the United Nations' Sustainable Development Goals, in an effort to be among the most responsible eco-hotels on earth, matched our own ambitions to leave a lighter footprint and our status as a Certified B Corporation, so it was an easy decision to work together. More specifically, our Next Generation product collection and its focus on more local, natural and organic formulae was exactly what they were looking for. They were also very concerned about packaging footprint, so our regular bioplastic bottles and tubes – in their original sizes – were an ideal choice when compared to the waste generated by conventional miniatures. The only problem was that we didn't have a shampoo and conditioner in the collection.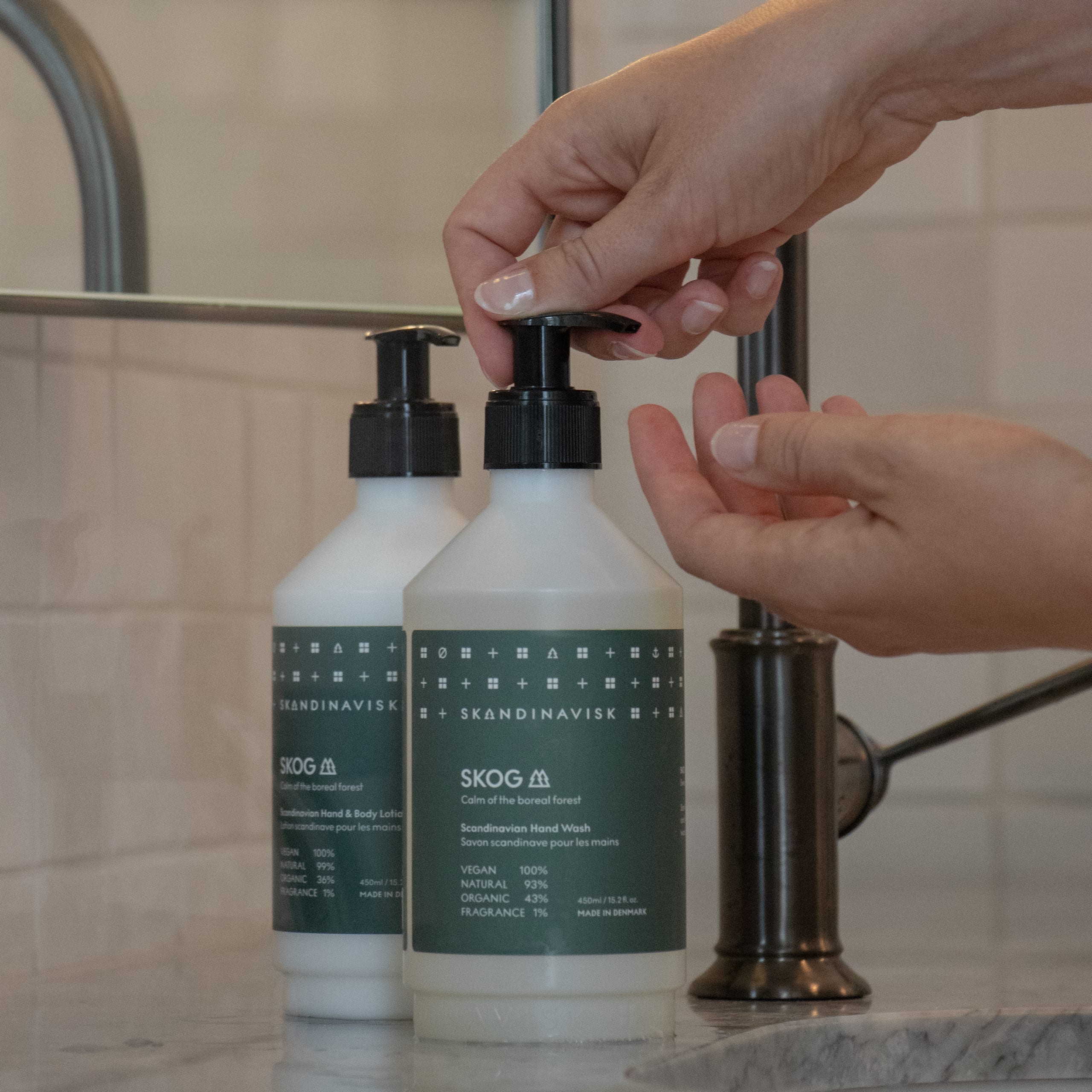 Sparking new ideas
Fortunately, however, we had already started to investigate these two product categories as part of a future expansion of our collection. So, with Villa's focus on our SKOG fragrance as their signature scent, we agreed to develop the shampoo and conditioner to meet their launch date. Visitors to the hotel today will find rooms fragranced with SKOG, bathrooms with SKOG hand washes and lotions, and bathrooms stocked with our SKOG shampoos and conditioners. It's been the start of something special.
Into new territories
As time has gone on, our hotel and hospitality list has grown. Guests at hotels in Sweden, the Canary Islands and London will find the scent of Skandinavisk in their bathrooms. Michelin-starred globetrotters who make a stop in Copenhagen will find Skandinavisk products in the bathroom of one of the world's most inventive restaurants. Architects, designers and visitors to world-leading architect practise Bjarke Ingels Group will also find our scents in their head office.
We're really proud of our collaborations with these partners and hope you take the time to look them up while you're on your travels.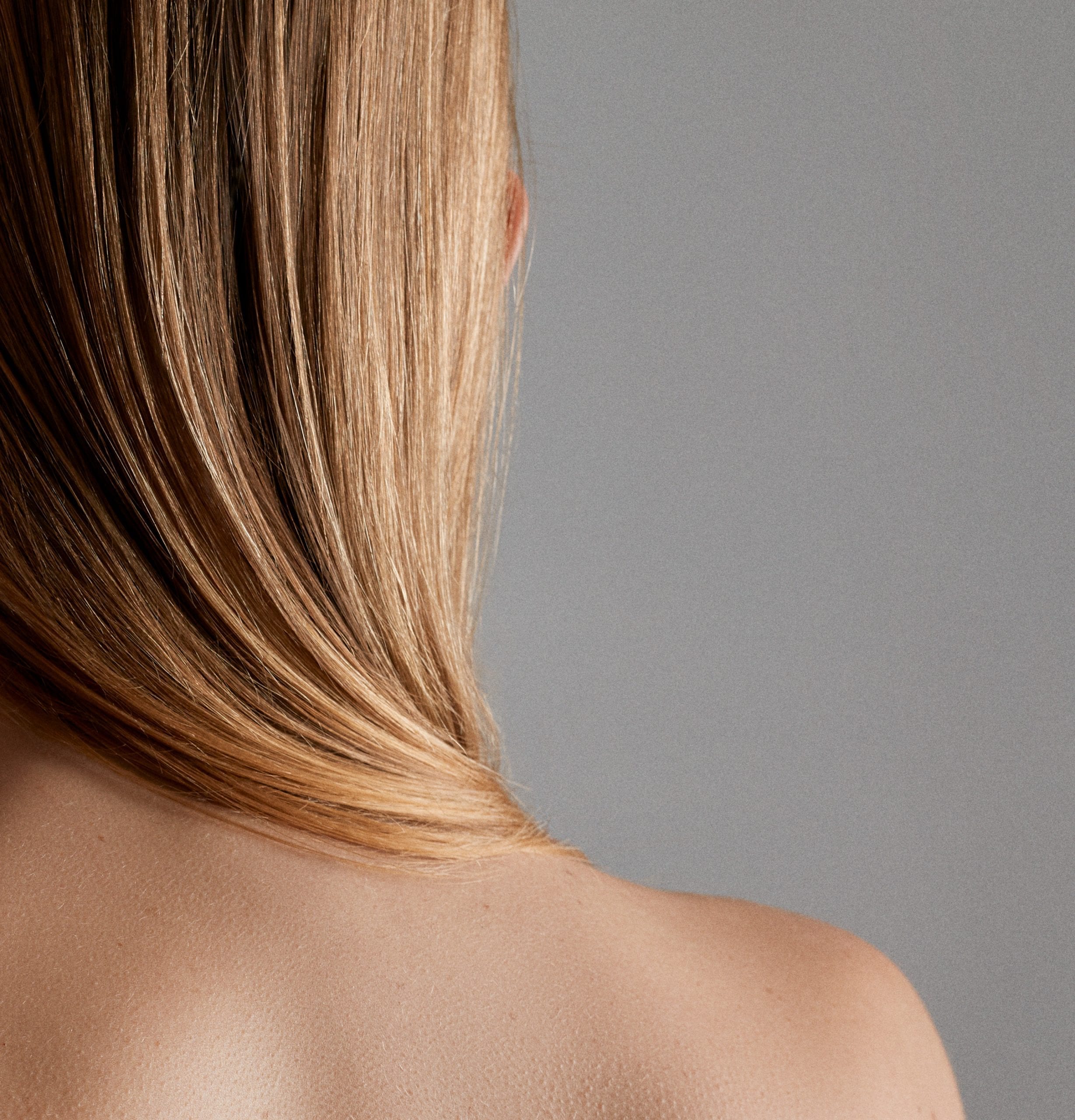 Our Little Green Book
A few of the places where you'll find Skandinavisk products stocked:
If you'd like to join this growing list, you can find out more here.
Get the hotel feeling at home