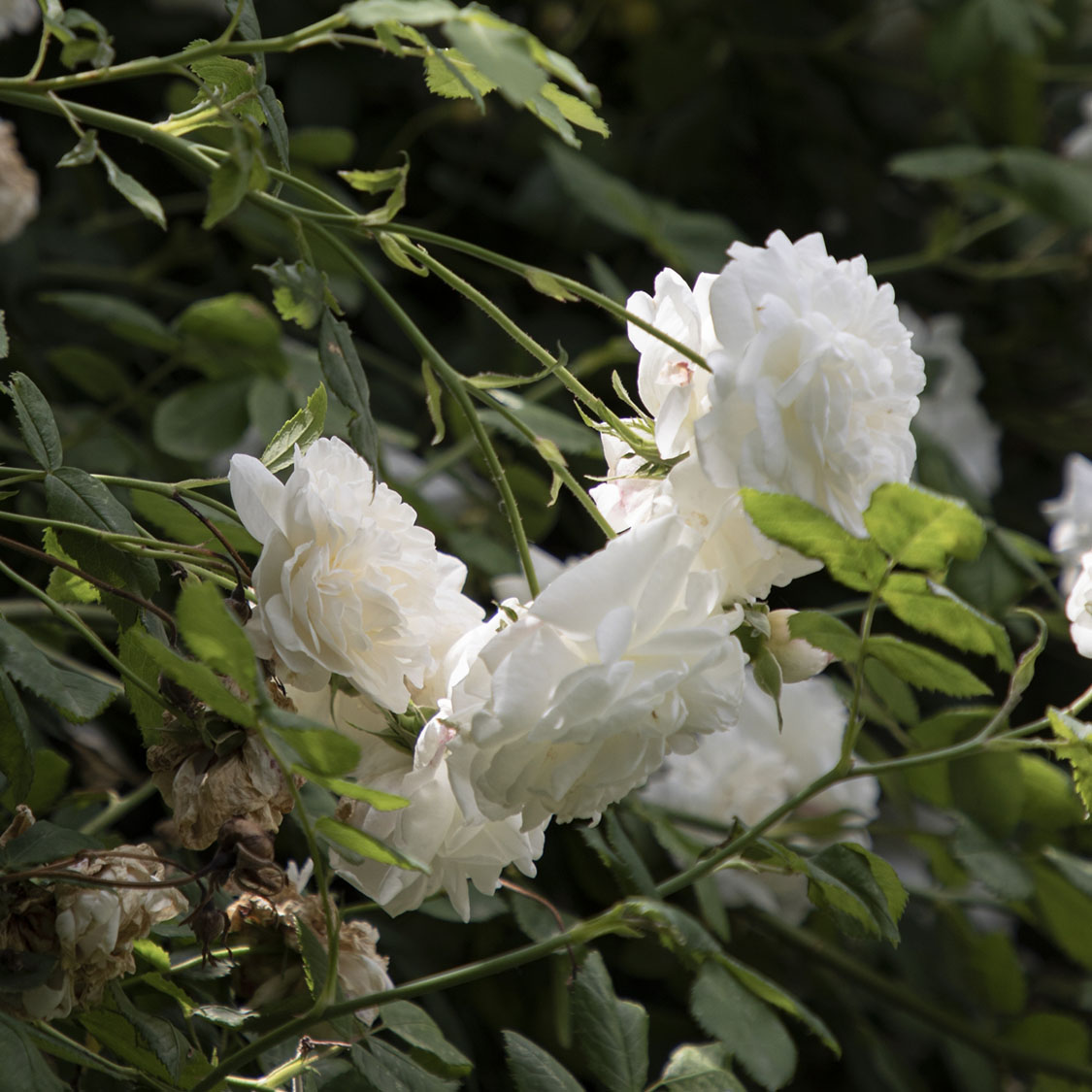 Inspired by the landscapes of the far north and a rose-filled garden, one enterprising couple set out to capture Scandinavia's story through scent. But how do you bottle the smell of a fjord? Shaun and Lene Russell reveal all…
Words — Lucy Kehoe
Photographs — Stine Christiansen
You have more than 150 varieties of roses in your garden. What do you find so fascinating about roses: the colour or the smell?
Lene: Many roses have an amazing scent, but they also have a past. Some varieties date back to ancient times, well before Christ. That's a lot of history — and people have put a lot of effort into cultivating them over time. Roses tend to reflect fashions too, and you can trace their varietal differences back to the 1800s. I think they offer a little perspective on life; gardening, in general, gives you a totally different perspective of time. As I've grown older, I've learned to allow things to take a longer time and I accept that a plant may take five years to flower. You see that the world turns without you
What happens in your garden when you're not there?
Lene: When I'm not around, the plants just get on with growing! I think that a lot of traditional gardeners would walk out into at my garden and think, 'what a lot of weeds, it's very overgrown', but I just see it as being full of plants. It's become very fashionable over the last few years not to mow your lawn and to provide wildlife- friendly areas in your garden, but my garden has always been like that. I find that the plants enjoy each other's company; a monoculture isn't healthy, so I like to plant lots of different plants very tightly.
Shaun: She's run out of space. It's very densely packed, with narrow paths, but absolutely spectacular.
You live and work in Copenhagen. How does living so far north shape your approach to gardening?
Lene: The seasons here are short, but we also have much more daylight up north, so that speeds things up in the summer months. A lot of plants aren't able to grow here because of the colder weather but that can be advantageous as well. In the Far North, a garden can almost be a jungle — the lushness we get here is because the plants know they only have a short time to grow, so they grow very quickly!
Your garden is rambunctious, and your house very verdant. Have they always been like that?
Shaun: In our first Scandinavian apartment, we had a very small balcony — and you could barely get a chair out there. But within a year or two, that balcony had become packed with plants and was full of colour. So, too, was every single window sill and light space, with plants not just sitting on the sill but hanging everywhere as well. I remember when we drove from Stockholm to Copenhagen to relocate, we had two cars at the time; me, and the kids [the couple have two teenagers, Iben and Oliver] and all the luggage went in one, and Lene had a Volkswagen Beetle with all her most precious plants, some of which she'd dug up from the garden, and others that she'd had for 20 years already. She drove 700km south in what I called the 'oxygen tank'. The Beetle was so packed with plants that she could barely get in.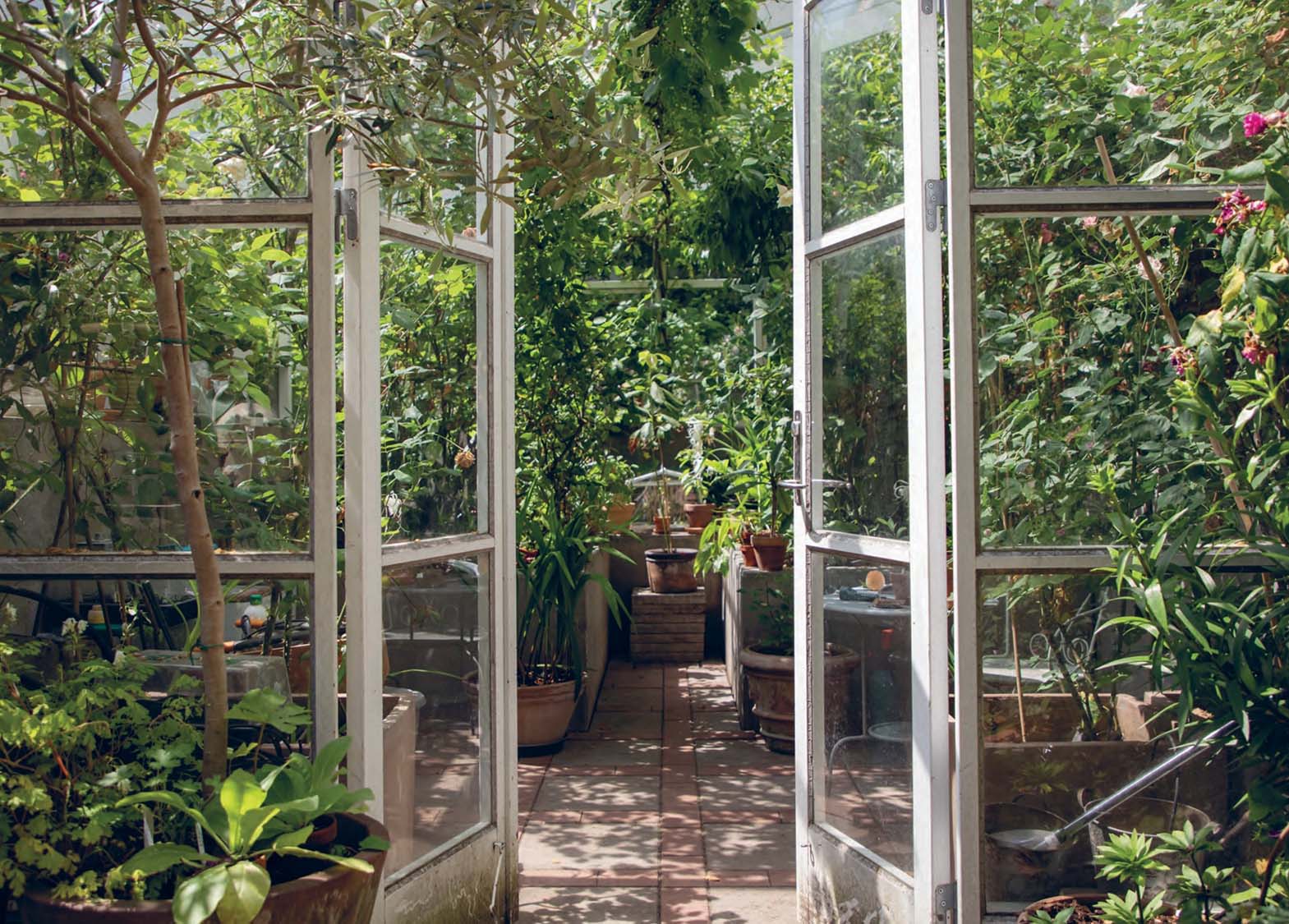 Have you always been drawn to Denmark?
Shaun: No. I'm from England but 20 years ago I was living in Sydney, Australia, and I met this beautiful, blonde Danish girl at a concert beside the Sydney Opera House. It was just a few days after the Millennium. I followed her back to Scandinavia, despite never having lived here before nor even thinking about visiting. I didn't plan to stay. But that practical decision to be with her while she finished her medical studies turned into a 20-year odyssey.
These days you create perfume. What inspired you to try your hand at making fragrance?
Shaun: I wanted to start a business that would celebrate the story of Scandinavia. I felt that the region could teach us all a few lessons about a better way of living and a healthier approach to life. I was living with this expert on gardening, flora and Scandinavian plants, so I realised I should make the most of that. I put Lene in touch with a perfume 'nose' from Grasse. The way they share knowledge and information is, for me, a kind of magic. It allows us to create something the world hasn't experienced before, inspired directly by the plants around us.
What last inspired you to capture a scent?
Shaun: We were in Norway for the spring blossom in 2019, walking for two days in the Hardangerfjord region, on a fruit trail across the fertile soil surrounding the fjords. You've got berries, and apple, plum and pear orchards, as well as lots of wild lilac, lavender and elderflower littering the coastal paths and roads. We just walked around searching for inspration; you need to spend time digesting and absorbing what's around you to come up with a good idea. I'll never forget the moment the smell hit us: we were walking past a large lilac bush followed by a wild elderflower, and somewhere just between the two plants, experienced a moment where the two scents intersected. We had to walk back past it a second time because the moment was so magical. It inspired our fragrance, Fjord.
You use unusual ingredients such as black tea and water moss in your scents. Why?
Shaun: I connect what we do with what has happened in the food world. When the chef René Redzepi [of Copenhagen's ground-breaking Noma restaurant] began the Nordic food manifesto, making a commitment to honour the region's heritage in sourcing and preparing food, I thought, why can't somebody do the same for scent?
Scandinavia isn't a region that's been mined for fragrance. When I started out, one perfumer said to me, 'isn't it just pine trees and snow?' There are no citrus groves or olive trees in Scandinavia, no spiced woods — all the things that are big in perfumery don't grow naturally here. So, if we need a little bit of citrus, we use herbs like lemon nettle that have a citrus scent. We focus on 'mundane' ingredients like apples and pears because that's what's growing on the shores of Norway's fjords. We try to be true to what is local to Scandinavia.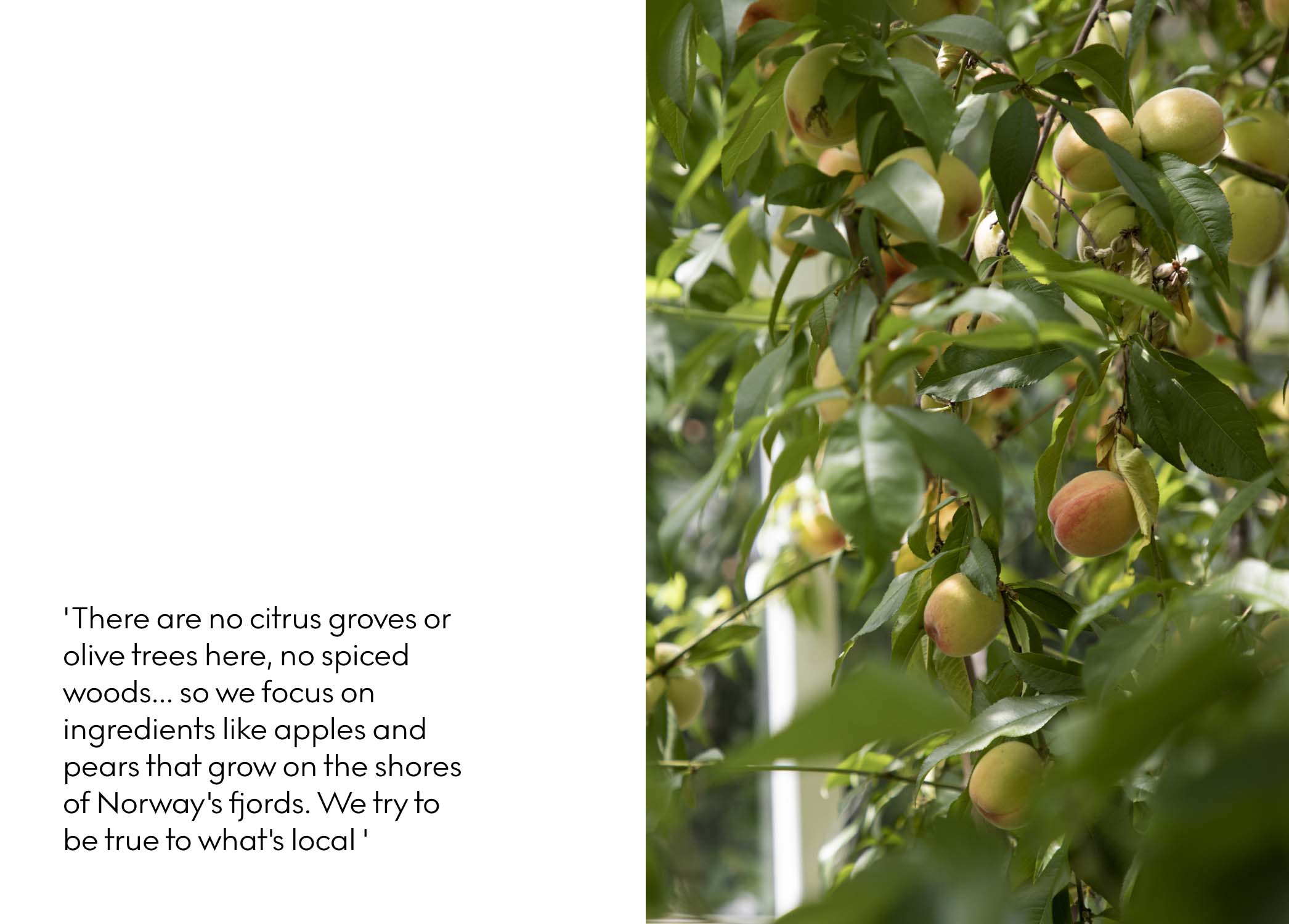 One of your fragrances, Rosenhave, is inspired by Scandinavian roses. We guess that was inevitable considering your rose habit?
Lene: Rose is a very common scent ingredient, so we thought how do we do rose in a different way? We reflected what's in this garden, so the fragrances are a little bit softer, just as the colours are a bit softer. Our take on roses needs to be different, because the roses growing here are very different from those growing in France.
We always celebrate the Far North – if we want to bottle roses, we bottle our roses. If we want to be inspired by forests, we'll visit Swedish forests. If we want to evoke the fjords, we'll head to Norway. Many fragrance brands claim that they want people to enjoy 'a moment' in their company — any brand would claim that — and we do, too. But I think we're trying to build layers of experience and knowledge about this region, and it takes time to get that message across in a very noisy world.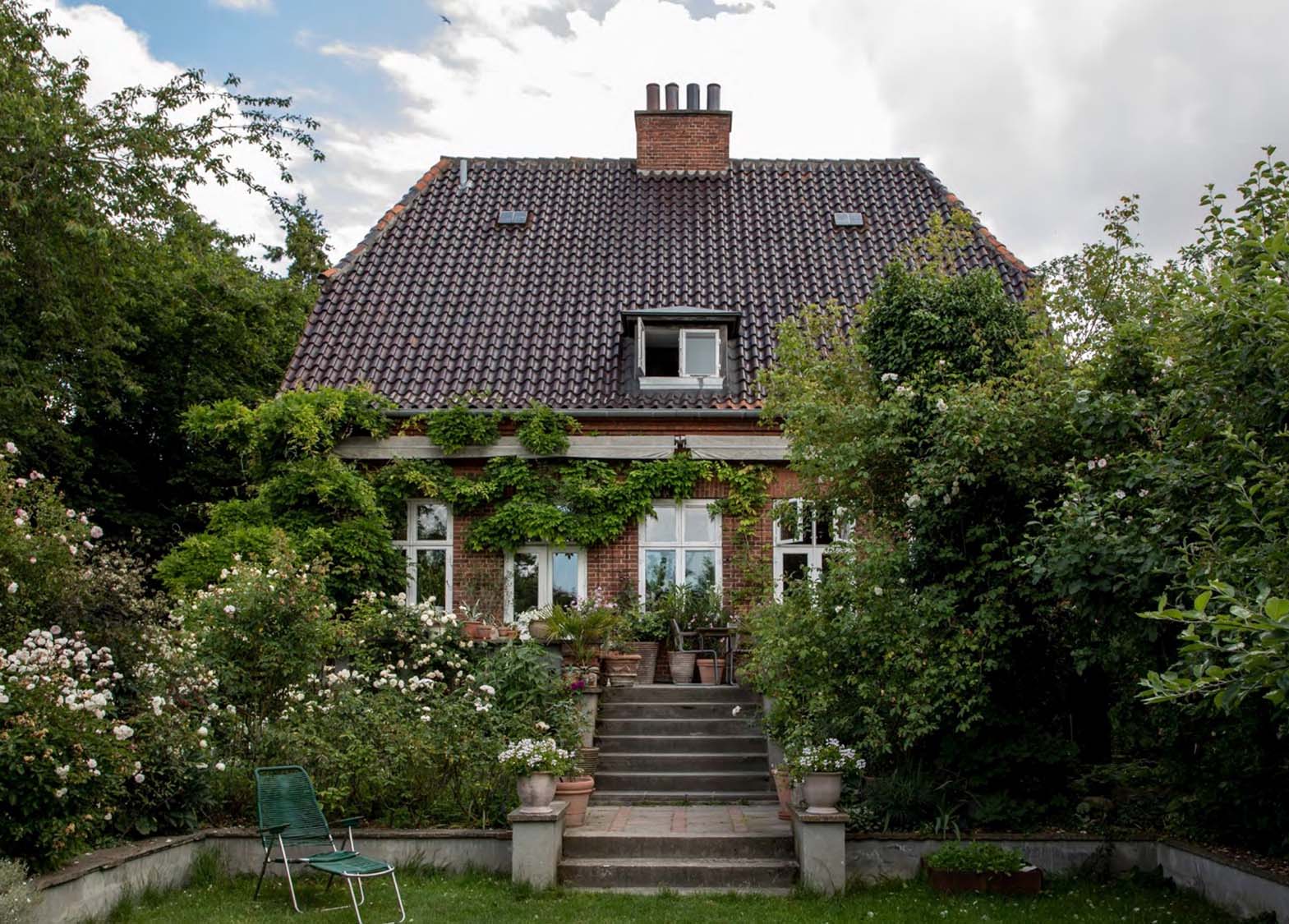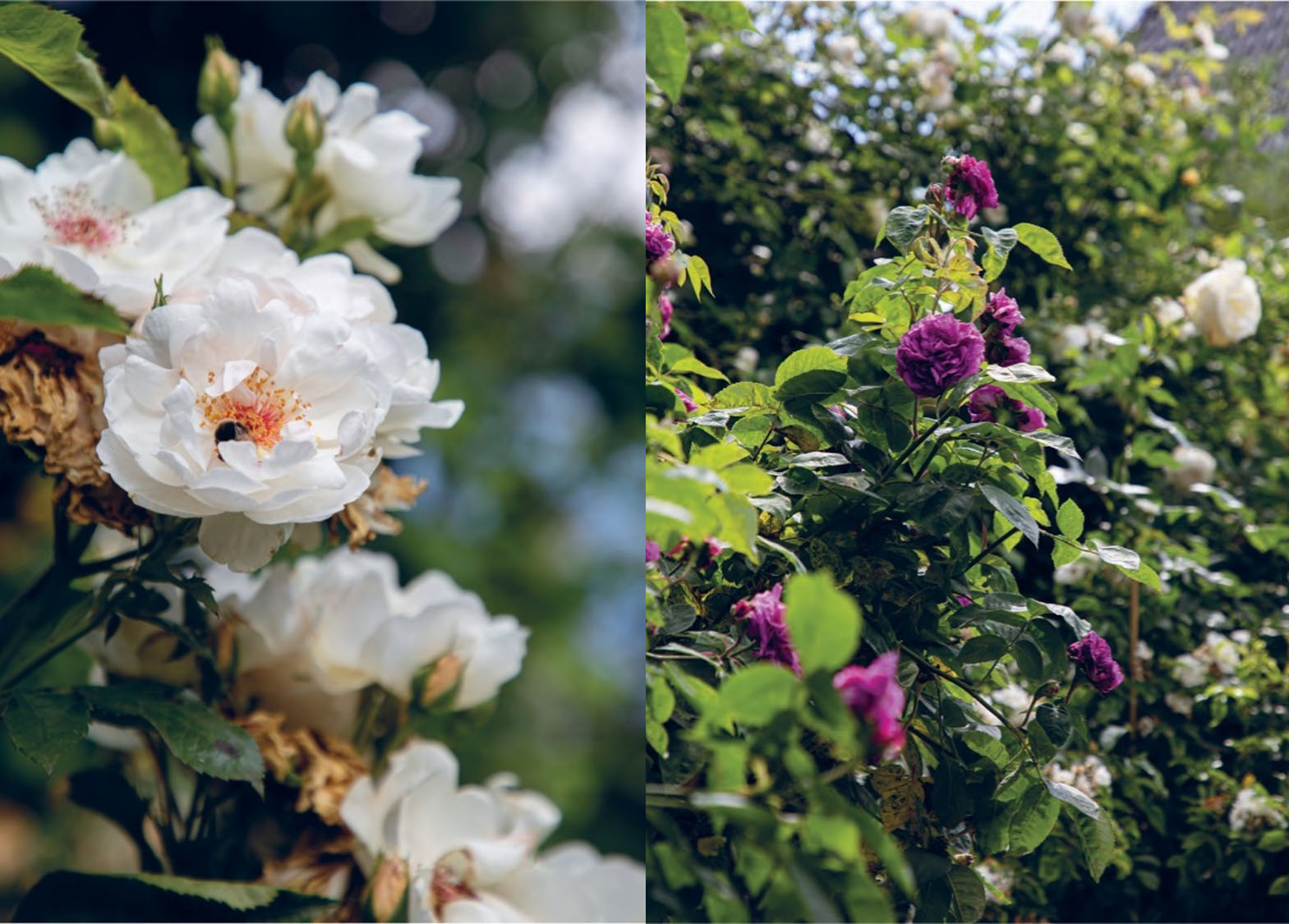 Discover our floral scents