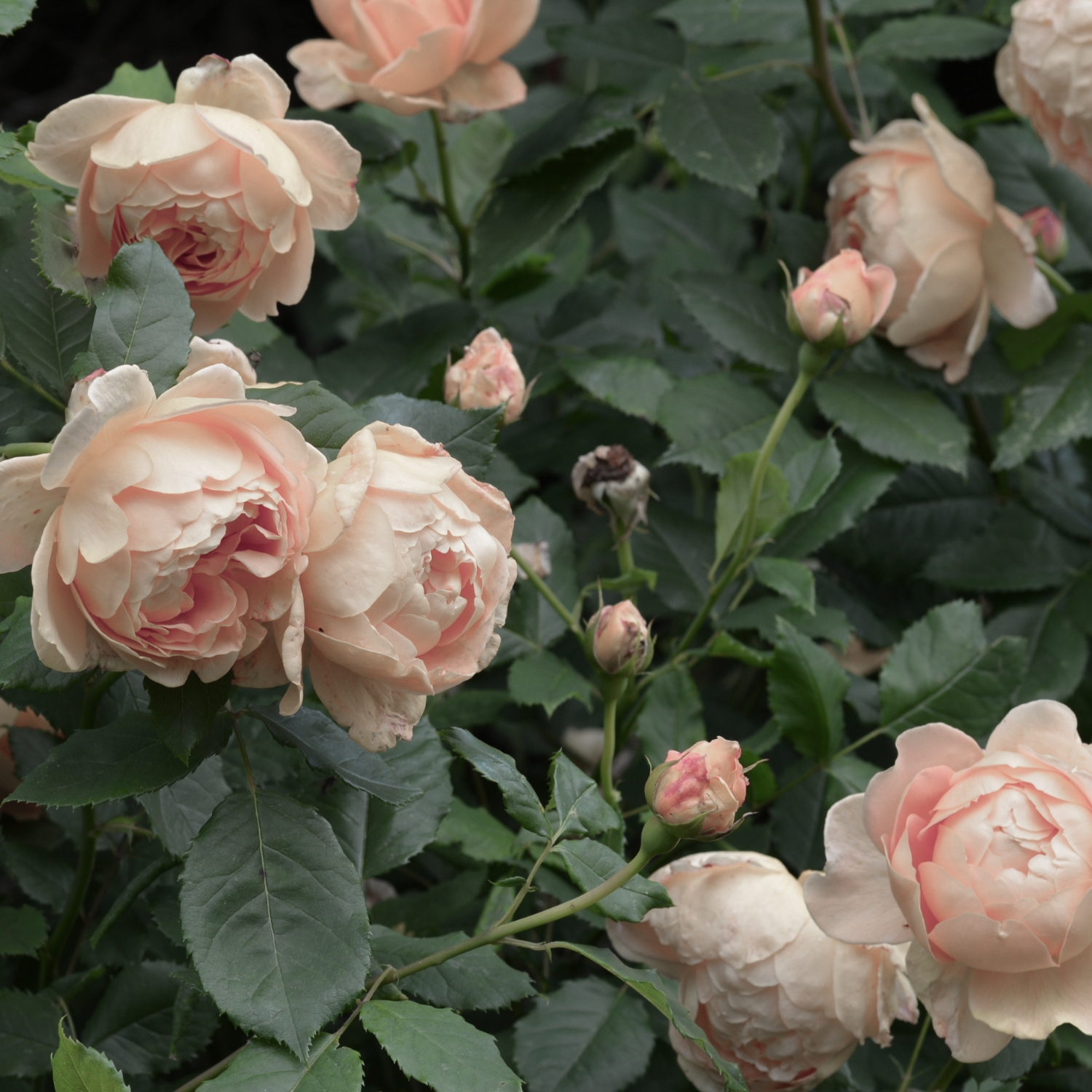 The Nordic rose is a uniquely special flower. Fragile and precious, only the hardiest varieties survive the long frozen winters of northern Europe, tended by their careful owners. The sight of their buds opening in late spring brings a lift to the heart. More than a flower, they are a message that colour will return to the world even after the darkest of times, and that hope should be renewed. When they flower, the creamy petals perfume the air in rose gardens all across the lands.
When it came to creating a floral scent at Skandinavisk, it was natural to start with a rose-scented perfume. This light and natural scent, which features in our richly moisturising vegan hand cream, scented candle and home fragrance, is dedicated to the hardy rose gardens of Scandinavia and their precious blooms, and to one in particular. Our Danish garden is tended by a passionate gardener who knows what to plant in soils that freeze, and how to look after this beautiful flower in particular. With more than 150 rose varieties, the garden is a poem of dedication to this Nordic bloom and a source of inspiration for us as a company.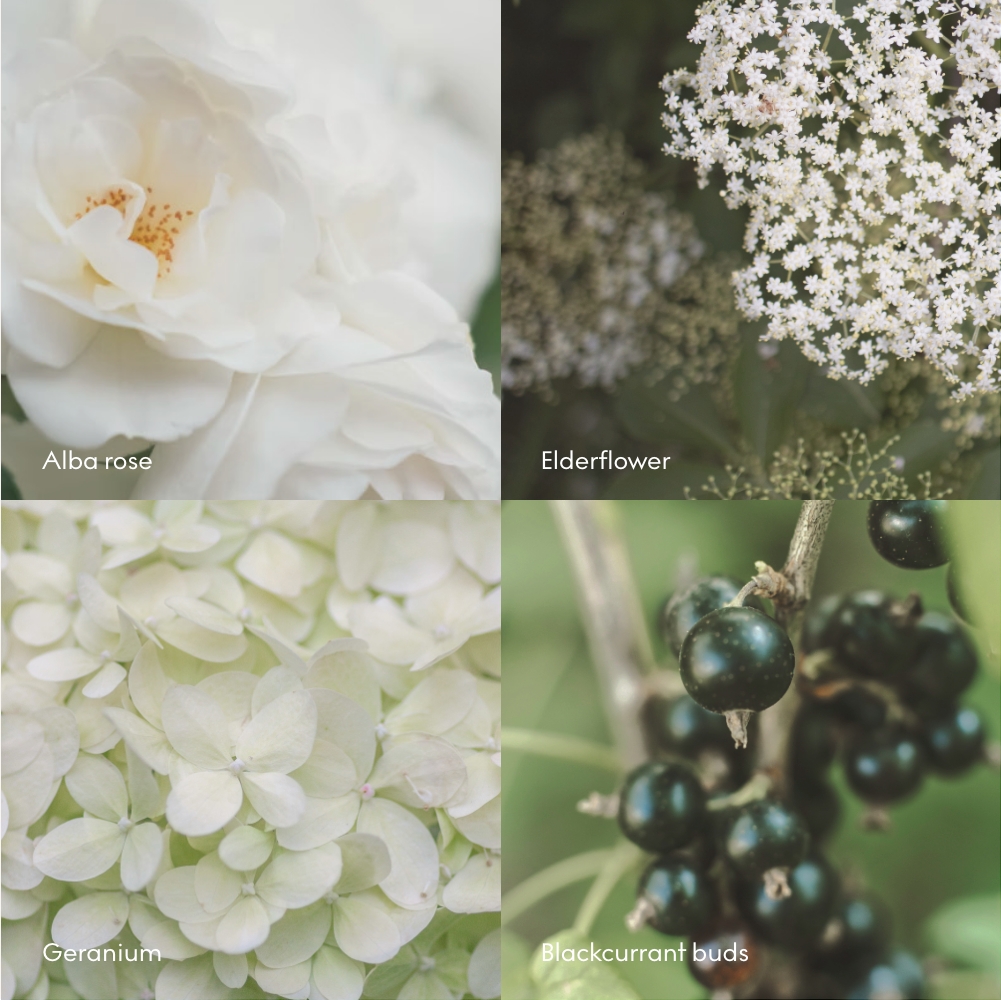 A unique fragrance impression
We combine natural essential oils with safe synthetic ingredients to create unique fragrance impressions of Scandinavia, inspired by our experiences and unique scent tours of the region. ROSENHAVE is a light floral scent with key notes of alba rose, elderflower, geranium and blackcurrant buds.
We chose the alba rose as our main rose scent variety. The pale flowers of the alba rose can be found across Scandinavia, wild or cultivated, their petals revealing a sweet, clean smell as subtle as their colour.
This beautiful fragrance is blended with the elderflower blossom, a tree with a long history in Scandinavian culture. One of the best-loved symbols of a new summer, these plants grow wild across the region and are popular cordial drinks. At peak bloom they release a sweet, honey-like scent.


The scent of floral sanctuary
To elderflower blossom and alba rose, we add the scent of geranium. This ancient fragrance ingredient is most often found potted and greenhoused across Scandinavia. At summer bloom, their velvety petals have a light rose, lemon aroma.
Finally, blackcurrant, the deciduous shrub native to northern regions of Europe, and popular in jams and cakes, is the fourth fragrance note. Both leaves and berries are used in the production of fragrance oil which has light, fruity, woody notes and combines with the blossoms and flowers to create our Rosenhave scent.
Always sustainably produced
As a certified B Corporation, it's important that our products are responsible and made with sustainable processes. Our personal care collection is vegan and cruelty-free, we prioritise certified organic ingredients and we describe the exact amounts on every label.
The cardboard used in our boxes is sourced from managed Swedish forests, is FSC-certified and uses natural colour dyes.
Our candle wax comes from Swedish rapeseed oil that is traceable, sustainably farmed and non-GMO, and our candle glass is produced in the EU with up to 30% recycled materials. It's glass for keeps, designed for reuse long after the candle wick has burned down.
Join us in the rose garden
Surround yourself with the scent of our Scandinavian rose garden in the early morning, where dewdrops still sit in the depths of the multilayered petals and gentle birdsong fills the air.
Our ROSENHAVE fragrance is available as a scented candle, richly-moisturising vegan hand cream and scent diffuser.‏‏‎