Up here in Northern Europe, we've been 'wild swimming' for decades. Only we call it 'swimming', or at this time of year 'winter bathing'. When you pair it with one of the region's other great exports, the sauna (thanks Finland!), it becomes one of the best things to do in the dark winter months.
We recently started a winter swimming club at Skandinavisk, where we gather on a wet, dark and windy quayside early in the morning, strip to our swimsuits and dip into the freezing cold water before work on Thursdays. In the couple of weeks we've been doing it, it's become a high point for the week.
What we love about winter bathing
The biggest thing we've noticed is in how it makes us feel. It's a rush, an endorphin boost that has been described as a natural high, and a lift that can carry you through what is otherwise a dark wintery day. That feeling can become something you can't stop thinking about, a feeling that carries you through a grey morning and the undeniably depressing wet weather of late winter and makes you feel at one with nature, and more alive than you've ever felt before. It's made us more positive, more creative and we have more fun at work on a Thursday than on any other day of the week. We're firm converts.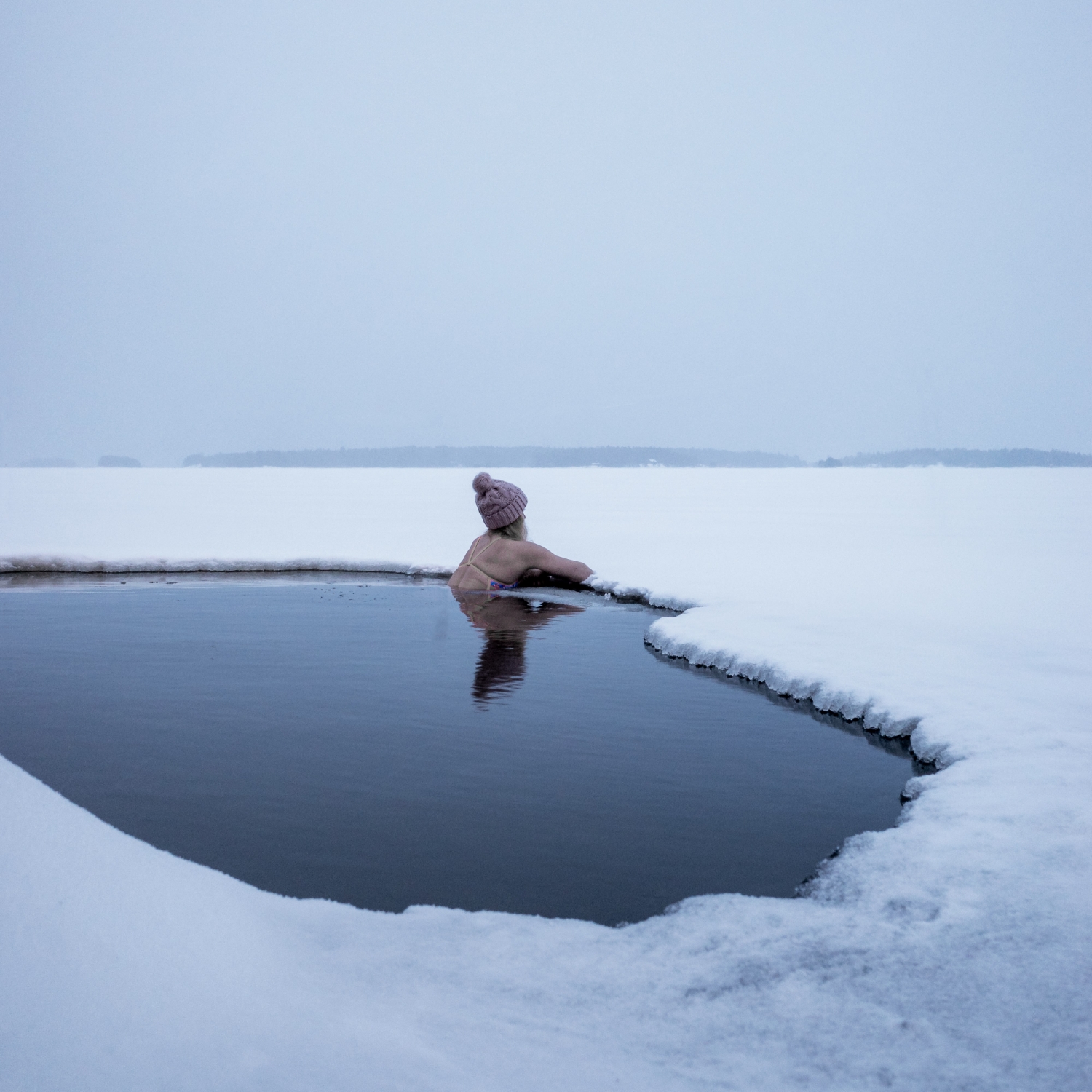 How to winter bathe
It's not complicated: all you do is grab a swimsuit and a towel and head for the nearest stretch of clean water. In Scandinavia, you're never far from the sea or a clean harbour, and at Skandinavisk, we're only half a street from a canal and the main harbour area. Then brace yourself, slip down the ladder and embrace the cold, salty water. Remember to breathe. Stay in for as long as you feel comfortable – which might well be under a minute – before climbing back out and warming up. Some experienced winter bathers vow that going in for a second dip makes it even better. The second time around, the water doesn't quite feel as cold. Over time, your cold shock response – the tightness you feel in your chest in cold water – lessens and your body adapts.
Just add a sauna
Cold water swimming is a thrilling experience, testing whether you can fight your fear and plunge into cold water and it's enough on its own to give you a lift. But all over Scandinavia, it's traditional to pair it with a sauna, alternating hot and cold therapy to give your body an even stronger boost. In Finland, going to the sauna is a cultural experience not to be missed, where you'll learn to ride the wave of heat – it has its own word, löyly, in Finnish – given out when water is poured on the hot coals. When it all gets too hot, dipping into the harbour or the sea is the perfect cool down. If you're in the region, look out for floating saunas which have popped up in city harbours in Oslo, Helsinki, Stockholm and Copenhagen over the last few years. Just drop in for an hour and bliss out with a combination of heat and harbour a short few steps away.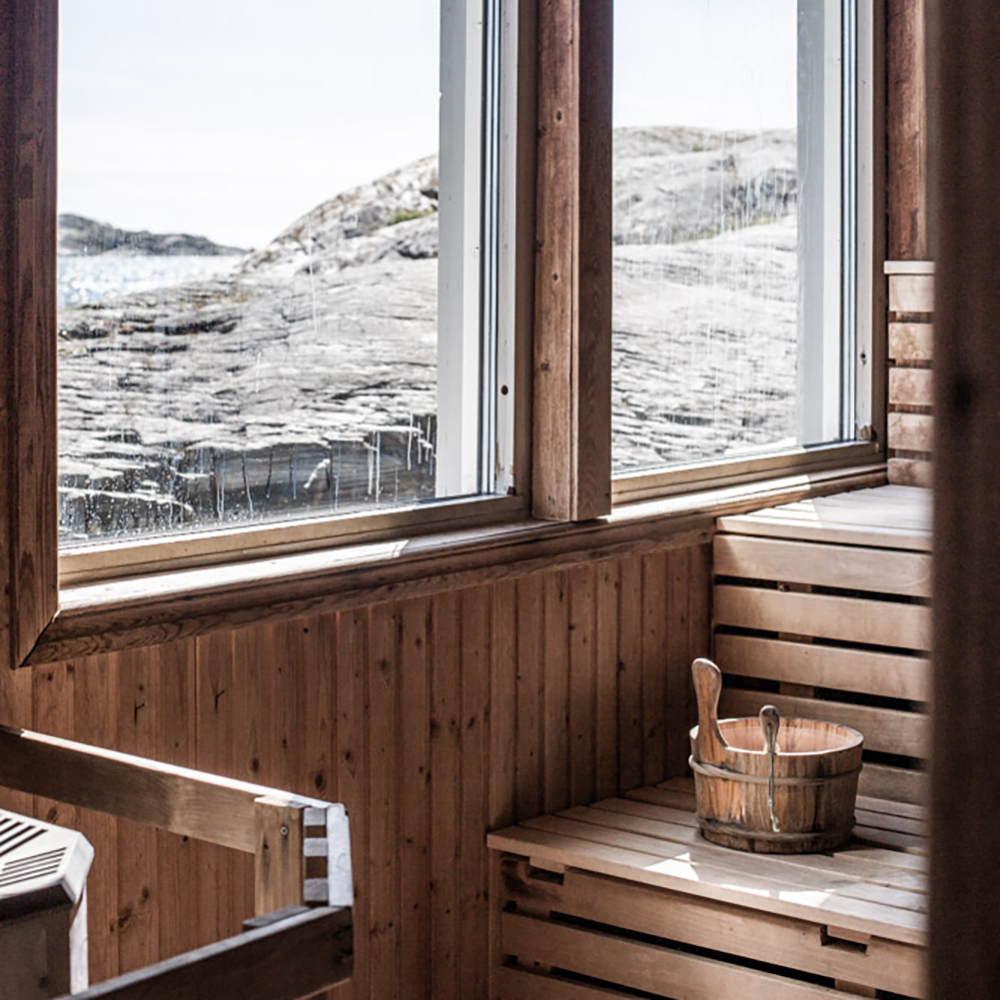 What does winter bathing do?
Danish metabolic scientist Dr Susanna Soeberg has been looking into the health benefits of hot and cold therapy, and has found that a cold water dip boosts your mood, wakes you up and helps your immune system function better. She's also found that finding comfort in discomfort – doing things like this that test our own perceptions of what we can and can't do – is a great way to train your stress response and develop courage, which you can take into other parts of your life. Following her research, she says you get the best health benefits by taking three dips, two to three times a week, for up to three minutes each time. She also suggests taking a sauna once a week, staying in the heat for around 20 minutes at a time between cold water dips, topping it at 57 minutes in total.
Some rules to follow:
Don't swim alone. This one goes without saying – stay safe and make sure you're looking out for each other.
Come out as soon as you feel unsafe. The goal is never to stay in for longer than anyone else: it is not a competition, it's an experience.
Bring two towels. One to stand on, one to dry yourself with. You'll be glad you did.
Try it naked. Traditionally, that's how you do it in Scandinavia, with no swimsuit in the water or in the sauna. But check the rules first…
Focus on your breath. Try to gain control over it in the water – it has a meditative effect.
Drink plenty of water. Especially if you're in the sauna.
End your hot /cold session on cold. It's supposed to be the best way to burn brown fat and boost your body.

Discover the Scandinavian seas