In Denmark, we buy the most candles per head of any country in Europe, so we like to think we know a thing or two about what makes a good one. At Skandinavisk HQ, in the heart of Copenhagen, we've always got a candle burning in our hallway, scenting the stairwell and lighting a path for all of us as we come in and out every day.
Winter is peak candle season in Scandinavia. As the daylight fades and nights are long and dark, we need these little beacons of light to warm ourselves, bring us together and offer a sense of calm and security.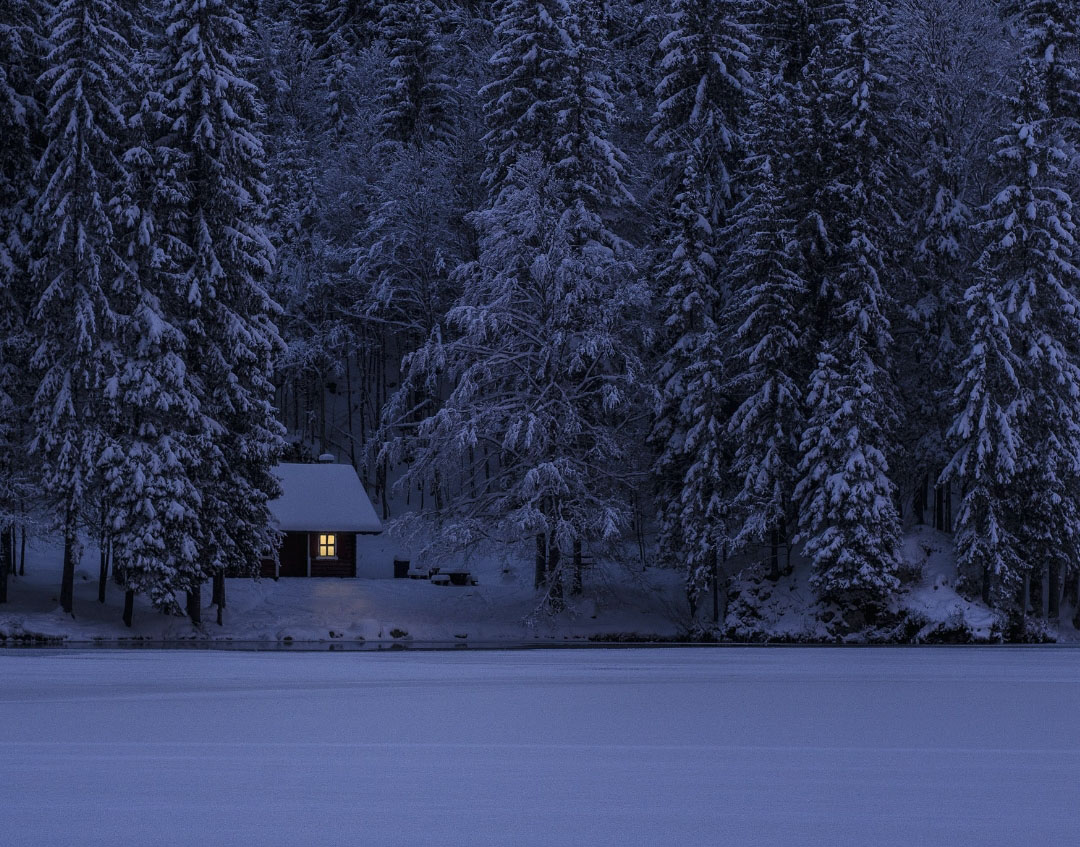 Our winter candle collection
Our winter candles take many forms. To begin with, there are the candles that reference the great outdoors, the wonder of Scandinavian nature that inspires us on a daily basis. From that, we have created SNÖ, a celebration of clarity in the middle of winter, and of the reflective light that we need so much at this time. Its scent notes include frosted berries, frozen forests and the sharp fresh breath of subzero skies, and it makes you think of wrapping up warm in woollen scarves and hats, to take a wintry walk in snowy woods.
SKOG is another cornerstone to our winter scented candle collection, a scent that should need no introduction as one of the pillars of our brand, redolent of pine forests and classic images of Scandinavia. Also inspired by the extraordinary elements of Scandinavian nature, our NORDLYS candle, new this year, reflects the delight of the aurora borealis, the famed northern lights, which play across the sky all through the winter period.
The best winter candle scents
It's not all about the scents found in nature: our best winter candle scents also embrace the feelings and fellowship found when snuggling down away from the busy world at this time of year. Fires blaze and invite weary, cold travellers in to swap tales and warm themselves up; families and friends gather, and moments of calm and grace are found in the midst of midwinter.
TAKKA, new this year, brings together notes of the fireplace, with hacked pine and haysmoke, raw wool and rolling tobacco; HYGGE is an all time classic scented candle, echoing the feeling of communion and togetherness, along with a sense of wellbeing; KOTO, subtitled 'no place like home', is a celebration of the home as sanctuary, with vanilla beans and dried orange peel, Baltic amber and vintage leather furniture encouraging relaxation and near hibernation.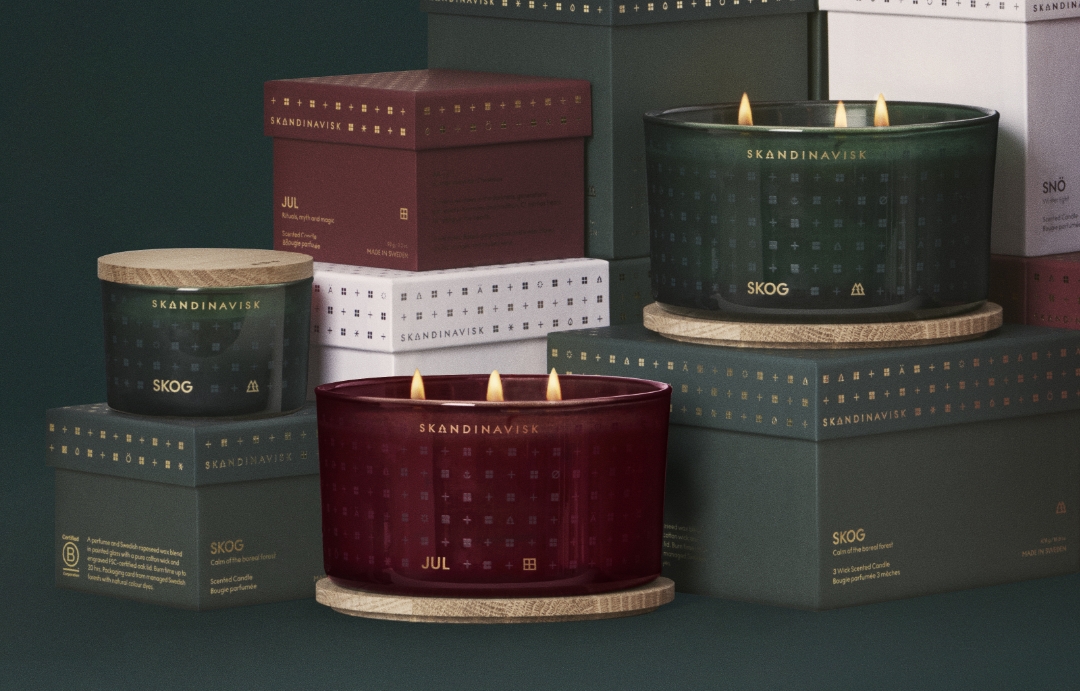 Refill your senses in winter
This autumn, we launched a long-awaited refill collection, including the wintery scents HYGGE and SKOG, so you can easily reuse your candle jar and fill it up with a new wax insert. We're committed to offering the most sustainable solutions we can, while putting a little extra comfort into your home this winter.
When it comes to winter candles inspired by Scandinavia, you can't beat the inspiring scents of nature, and the cosiness of a collection designed around the moments that matter in the heart of the home.