Is there really a right way to burn a candle? Yes! Read on to discover all you need to know to get the most out of your scented candle.

Step 1
Find a nice place for your candle, and enjoy the scent.
Step 2
Before lighting your candle for the first time, be sure to trim the wick to about 0.5 cm.
Step 3
We recommend you burn your candle for no longer than three hours at a time, or until the melt pool reaches the glass edge, to keep the wax from tunnelling. The wooden lids are designed to be used as a base for the lit candle to help protect from sensitive surfaces and as a snuffer to extinguish the flame.
Step 4
Let the wax cool completely and trim the wick once again to 0.5 cm. Always leave 0.5 cm of unmolten wax at the base of the candle to prevent prolonged exposure of direct heat to the glass and surface below.
Step 5
Keep the lid on when not lighting your scented candle. It keeps it clean of dust and debris and helps protect the wax and the fragrance.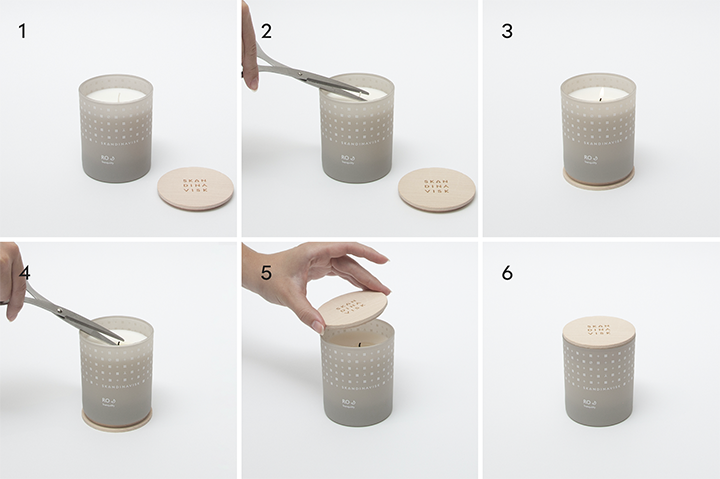 Do you know what you're burning?
Our journey to finding a suitable candle wax base has taken us around the world and back and revealed some uncomfortable secrets beneath the surface. We've ended up with a local and sustainable solution that we're happy with, and you can find out why here.