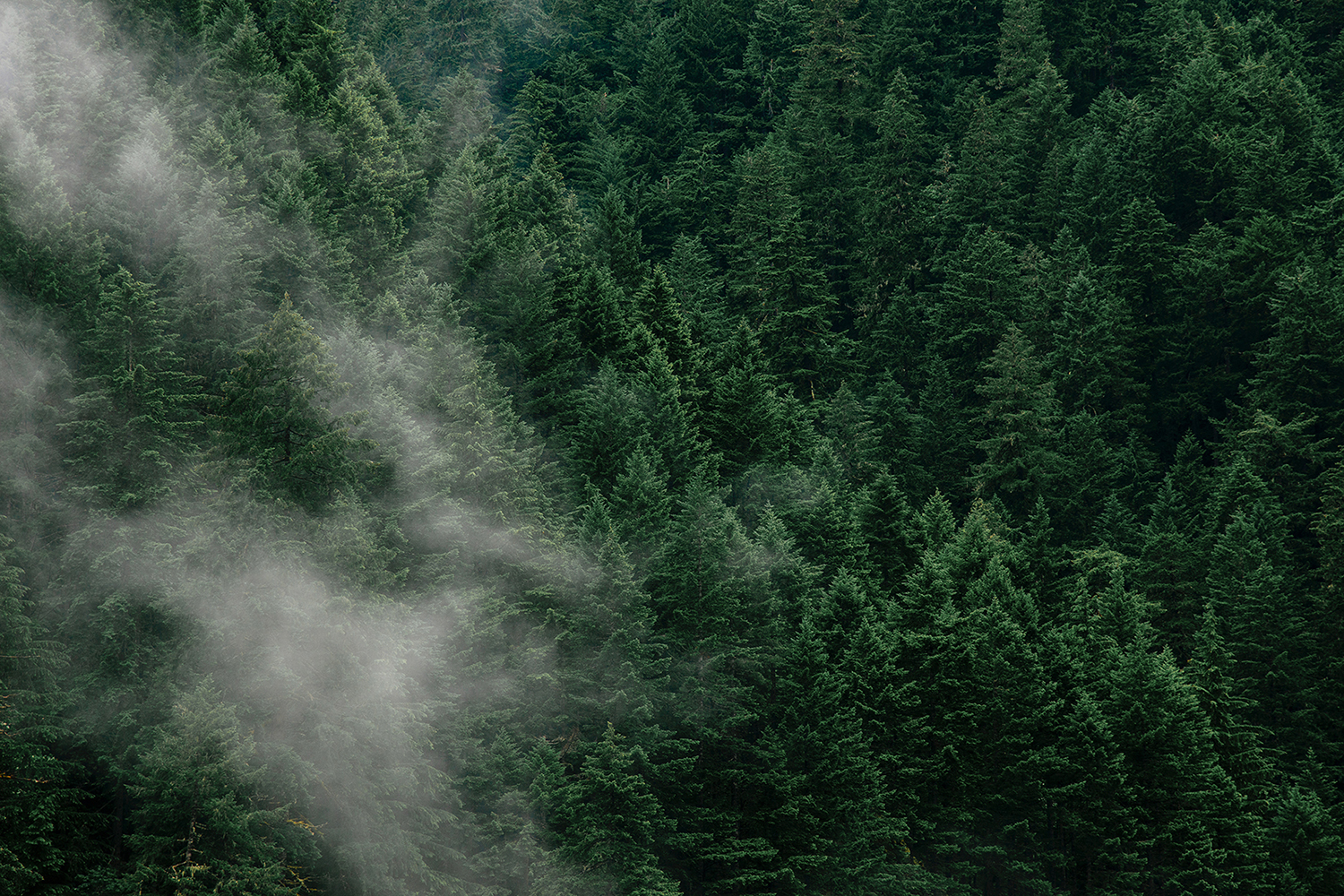 More than half the Nordic lands lie beneath a dense canopy of trees and it is said that one can walk from Skåne, the southernmost county of Sweden, to Lapland, inside the Arctic Circle, without once leaving the forest. A journey of two thousand kilometres.
The vast majority of this woody landscape is boreal – evergreen forests of spruce, pine and fir. But further south these ancient trees mingle reluctantly with the deciduous beech and birch genus, often carving distinct lines in the soil as their silent sentinels face off toward one another. And, where their lines meet, different flora fills in the gaps.
This is one of the last remaining wildernesses of Europe and its dark, wooden halls are still populated by moose, bear, boar and wolves. Or, in its magical form, by trolls, elves and dwarves. Thus, to wander deep inside the forest is to experience a connection to nature so pure and raw that one's senses are never more alive.
The scent of the boreal forest
Our bestselling fragrance is inspired by this most Scandinavian of spaces, the forest. SKOG combines natural essential oils with safe synthetic ingredients to create a unique scent of the Scandinavian forest, with key scent notes of pine needles and fir cones, birch sap and woodland lily of the valley.
As protection for their seed, fir cones have a strong wooden shell. Most commonly attached to the branch with resin, these cones have a fresh, subtle, herbal smell. We combine that with the light and sweet element of birch sap. Imagine walking through a birch forest as the light catches the tiny golden droplets of sap as they ooze on to the white bark. The scent is tranquil, fresh and invigorating, with hints of citrus.
The distinctive perfume of Lily of the Valley, a tiny woodland flowering plant with a big reputation, comes next, along with the crisp, invigorating scent of pine needles, considered to be one of the most recognisable scents of the region. The combination of these four key scent notes is evocative and natural, invigorating and refreshing.
Always sustainably produced
How we create our products is just as important as how they smell. As a certified B Corporation, it's important that our products are responsible and made with sustainable processes. Our personal care collection is vegan and cruelty-free, we prioritise certified organic ingredients and we describe the exact amounts on every label.
Packaging for our 450 ml pump bottle and 225 ml tube are made from renewable-sourced and recyclable bioplastics; the cardboard used in our boxes is sourced from managed Swedish forests, is FSC-certified and uses natural colour dyes.
Our candle wax comes from Swedish rapeseed oil that is traceable, sustainably farmed and non-GMO, and our candle glass is produced in the EU with up to 30% recycled materials. It's glass for keeps, designed for reuse long after the candle wick has burned down.
Shop SKOG