Gazing into the snow-blanketed landscape that surrounded me, I had the sudden realisation that I hadn't seen so much as a trace of another person for over six days.
Not a footprint in the snow or flash of a brightly coloured jacket in the distance. Rather than making me feel afraid or lonely, this sense of inescapable remoteness and isolation inspires and empowers me. It is what compels me to return to the mountains of Arctic Scandinavia, again and again.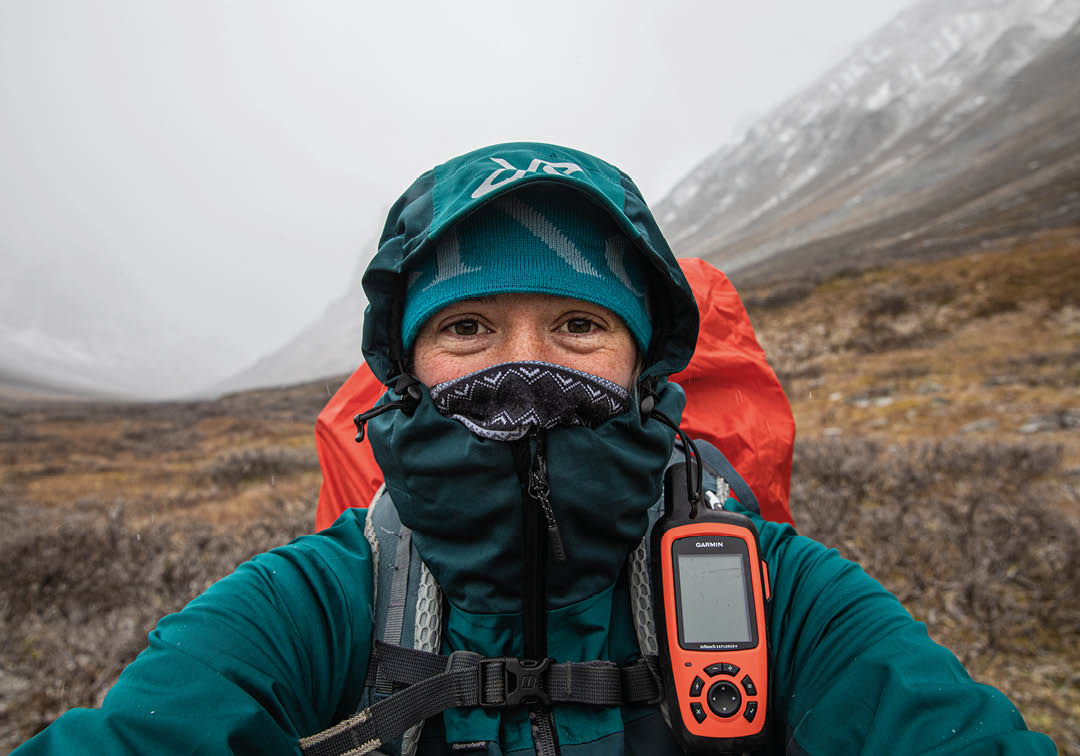 Exploring Arctic Sweden
That particular experience was from my most recent trip to Arctic Sweden in October 2020. However, I first travelled to this region of Sweden in 2016. Fresh out of university, I already knew deep down that I was going to go against convention and pursue a career as an adventurer. By now I had completed numerous adventures including a 1,600km solo trek across France and Spain, but still felt like I needed something – or somewhere – that would push me to my limits, physically and emotionally.
I knew a little of the distant north of Sweden – having spent all my summer holidays growing up visiting family in the south of Sweden, I'd heard mutterings of this vast and largely untouched landscape. At that point, Lapland was best known to me as the land of the northern lights and the midnight sun, but that first adventure, a five-week solo trek, showed me that there was so much more than you see in the pages of travel magazines.
I discovered a place where reindeer roam free, glaciers glint amongst rocky summits, and somewhere you can easily go days without a hint of the world beyond the mountains. I immediately felt at home in this environment and have returned half a dozen times, including for a 1,000km solo trek in 2019.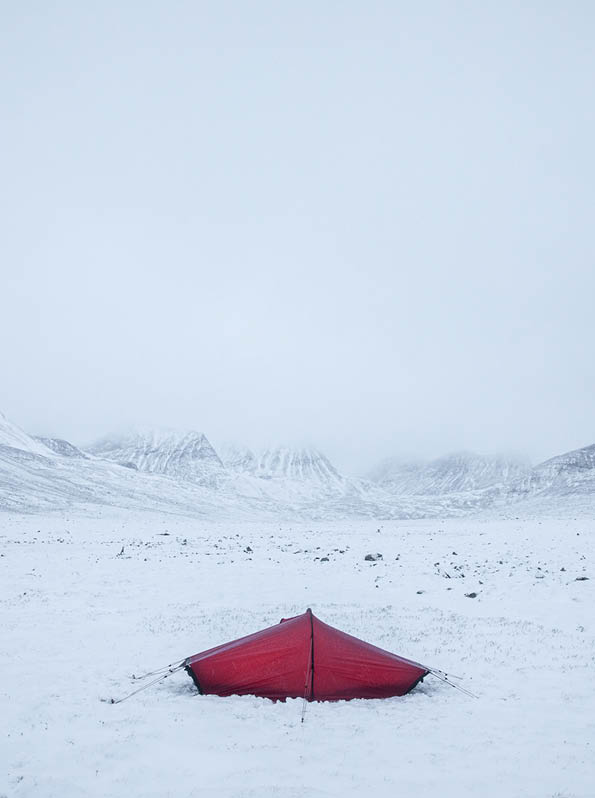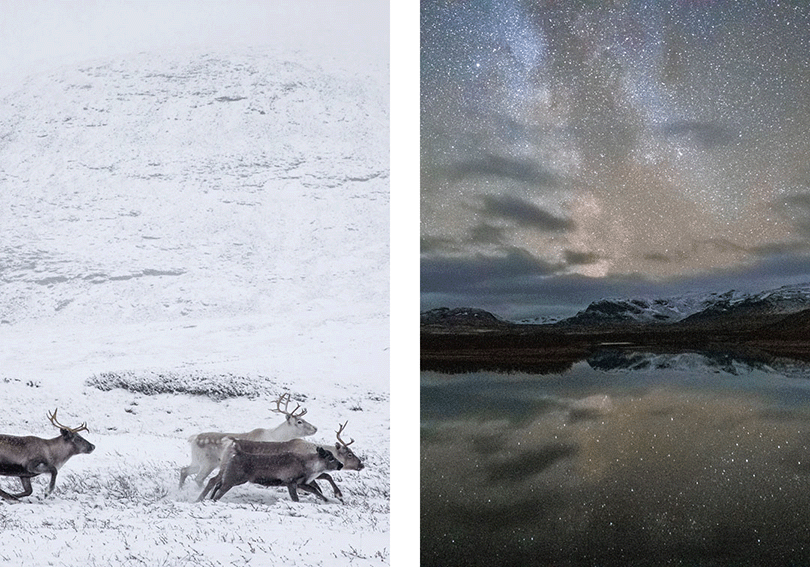 Finding space and freedom
However, it was my most recent trip during the autumn of 2020 that holds the most significance. After an unpredictable and intense year, I craved the physical and emotional space I have come to associate with this region. Rather than plan a strict route and itinerary for my time in the mountains, I instead made note of a few different routes I could follow depending on my progress. My priority was on immersing myself in this precious environment, and with that forefront in my mind I set off with the necessary equipment and food to fully support myself for over a week.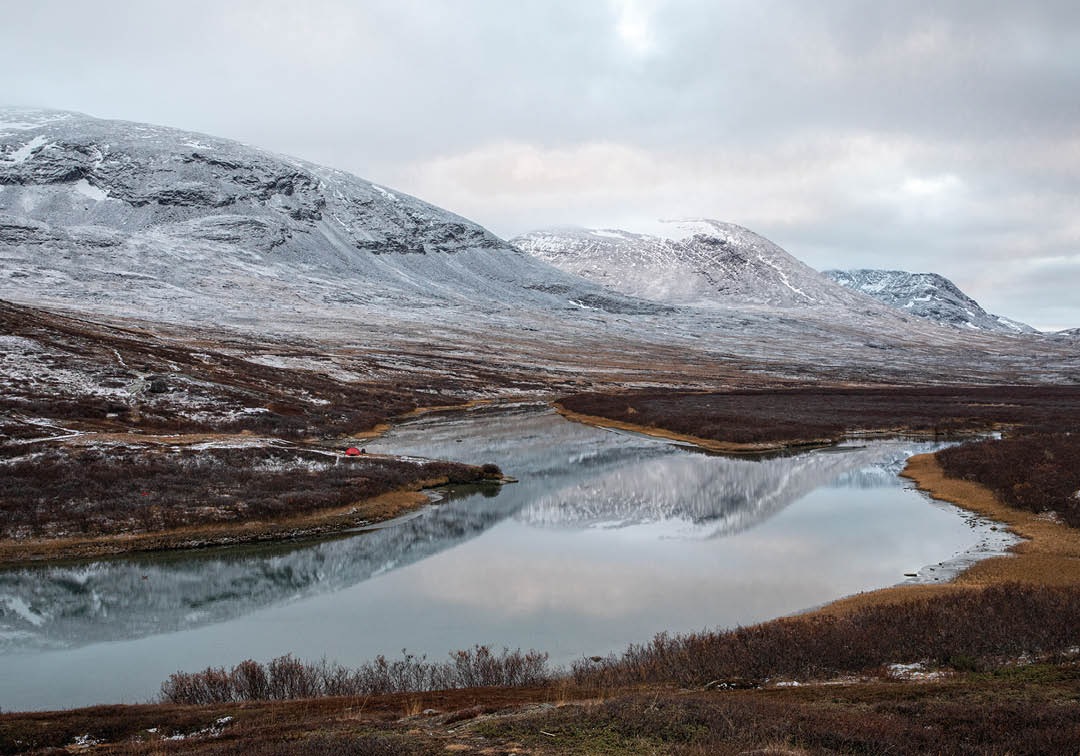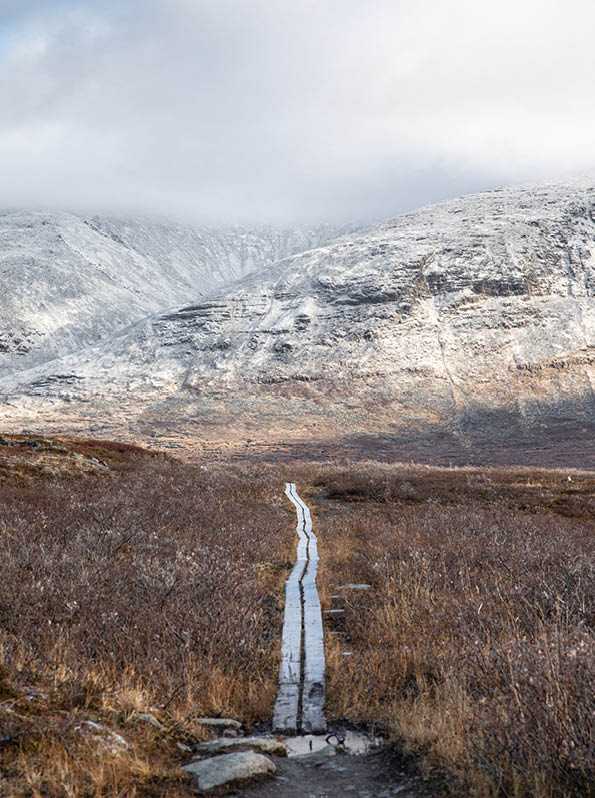 This open approach of having no target distances or destinations allowed a freedom of being able to trek as far or short a distance as I felt like doing each day. It enabled me to stop and pitch my tent in front of an awe-inspiring scene without any nagging doubts that I hadn't covered enough distance that day. My previous expeditions have taught me the sheer joy that comes with waking up somewhere spectacular and remote, the excitement of fumbling to unzip my tent to see how the landscape has been transformed by the light of a new day, and it was exactly these experiences I sought through this trip.
In harmony with nature
I am grateful for this slow, considered style of travel where existing in harmony with nature is of more importance than overcoming or defeating it. Had I been more focused on reaching a particular destination, I may have missed the fleeting moment in which the rays of the rising sun struck a nearby mountaintop with more richness of colour than I thought possible in an otherwise subdued and muted landscape.
I may not have observed the immaculate snowflakes that fell silently on the still, black surface of a lake despite the urgency with which they tumbled from the sky. These mountains represent more to me than peaks to be summitted and valleys to be crossed. It is in this ruthless yet mesmerisingly beautiful environment that I feel like the best version of myself, and it has taught me that I am far more capable, resilient and strong than I realised.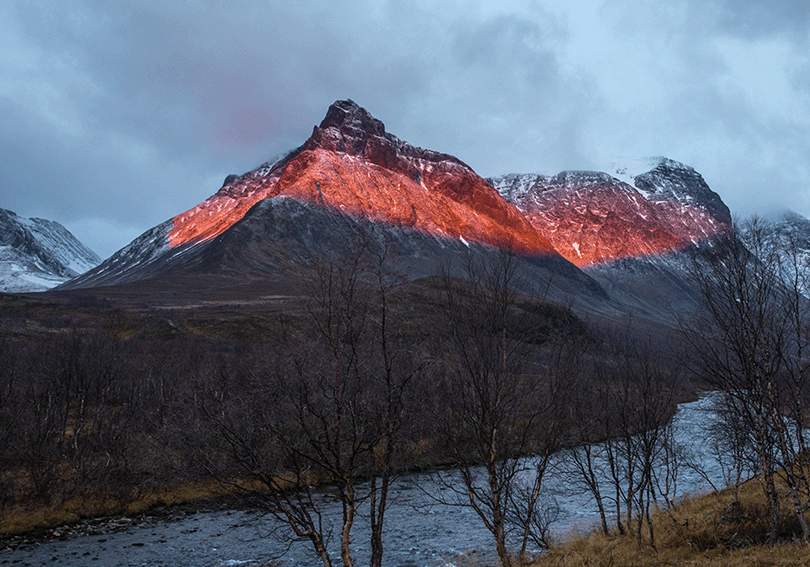 In a way, the mountains remind me of just how much joy, wonder and possibility lie ahead if I am willing to push on just a few steps further.
Discover more of Anna's adventures at www.annablackwell.co.uk