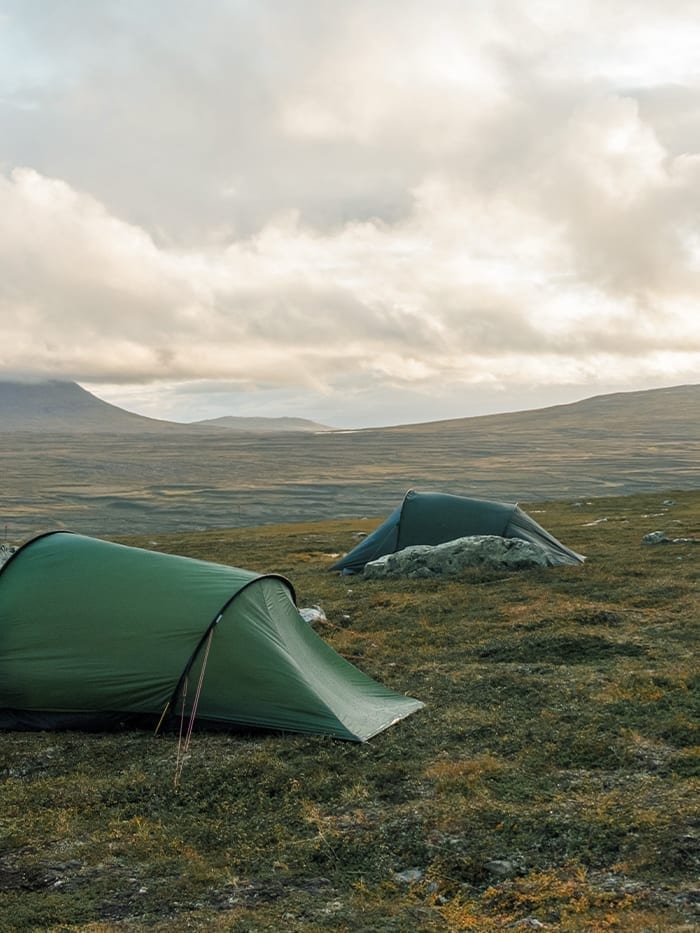 The freedom to roam ('Allemansrätten' in Swedish) is the universal right to access public or privately owned land, forests, lakes and rivers. Today, this right has survived in perhaps its purest form in Sweden, Norway, Finland and Iceland. Visit Sweden put it best:
"The freedom to roam is the principle, protected by the law, that gives all people the right to roam free in nature. Sleep on mountaintops, by the lakes, in quiet forests or beautiful meadows. Take a kayak out for a spin or experience the wildlife firsthand. Pick berries and mushrooms and flowers from the ground – all completely free of charge. The only thing you have to pay, is respect for nature and the animals living there."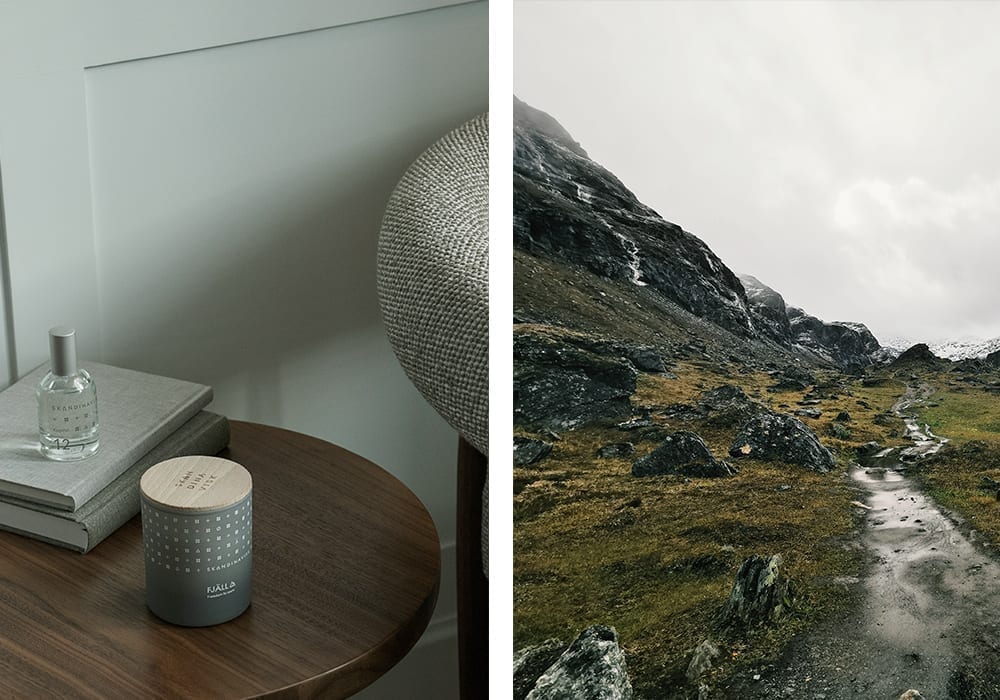 In other words, leave only footsteps
The rough, exposed terrain of the north Swedish fells make for arguably the most spectacular trails, and hikes here, in beautiful and dramatic settings, inspired one of our most evocative scents, FJÄLL.
This gentle and uplifting natural scent, which features as hand creams and scented candles in two sizes, is dedicated to explorers of the great outdoors and the underlying sense of joy and connection with nature as experienced here in Scandinavia.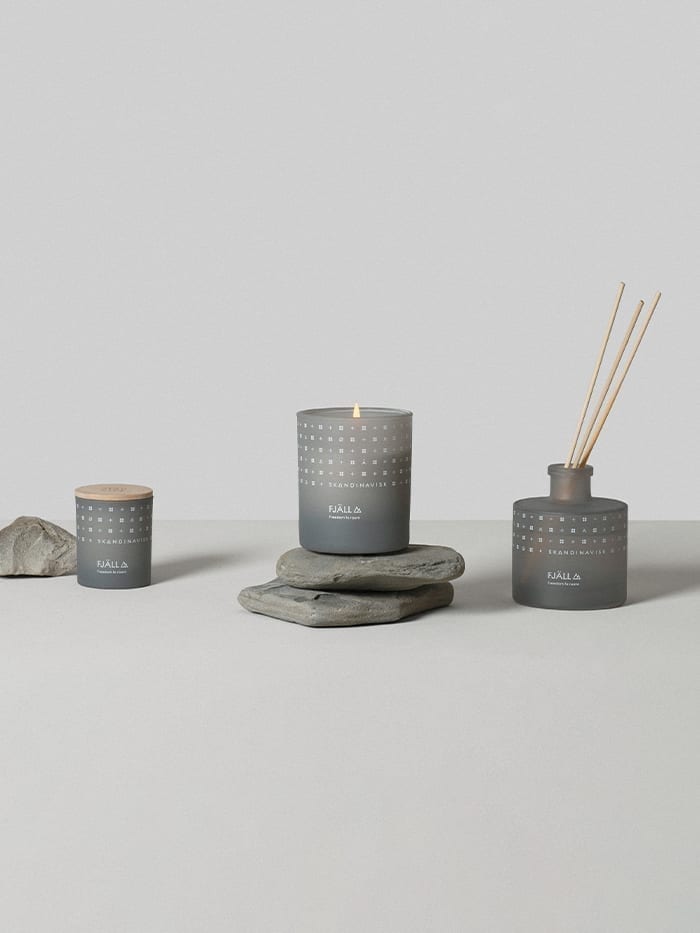 What does this sense of freedom smell like?
FJÄLL combines the gentle, natural perfumes of the Swedish highlands with key notes of heather and thyme, ground berries and leaf sap, all found growing abundantly in the region.
The national flower of Norway and a shrub seen growing almost everywhere in Scandinavia, heather is a highly recognisable low-growing purple bush is most often found in open land and acidic soils. It adds a gentle woody and mossy scent.
To add to the sense of walking on rocky hillsides in Scandinavia, we add a note of thyme, a herb that grows all over the region. A lover of the sun and thin, rocky soils, the leaves and purple flowers of this arctic herb create a flowery, sweet and slightly spicy scent.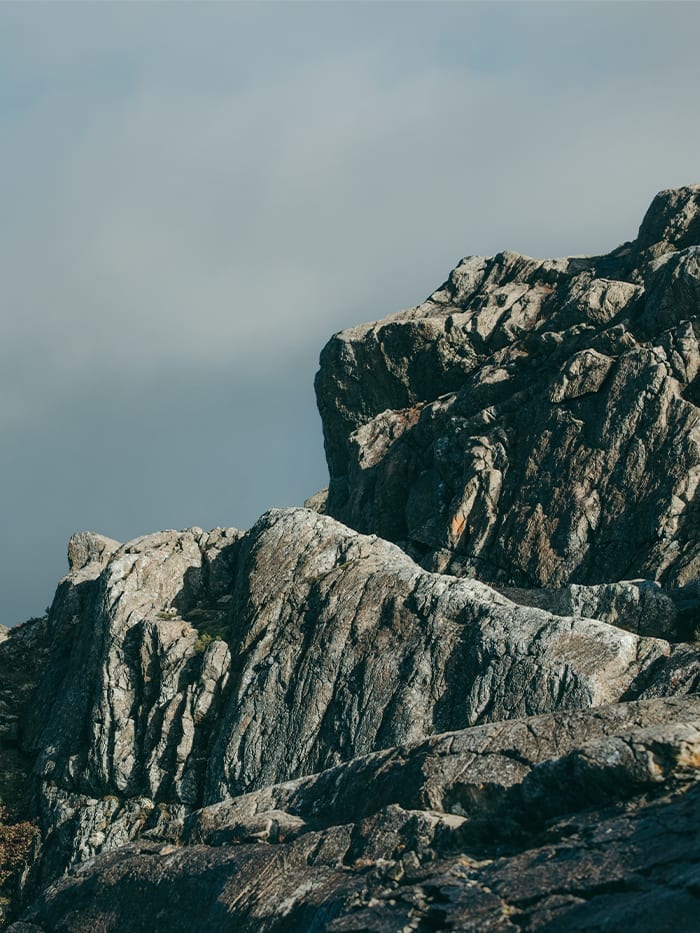 A hike through a rocky pasture
We add a little sweetness to the outdoor-influenced fragrance with the scent note of leaf sap. It brings a light, clean scent with a honeyed perfume to it, evoking the sense of strolling through a spring forest where light is filtered by newly unfurled bright green leaves.
The final scent note is lingonberry, a small evergreen shrub native to boreal forests. Its berries grow in harsh conditions and have a gentle, sweet berry perfume, bringing together the scents of the Scandinavian countryside.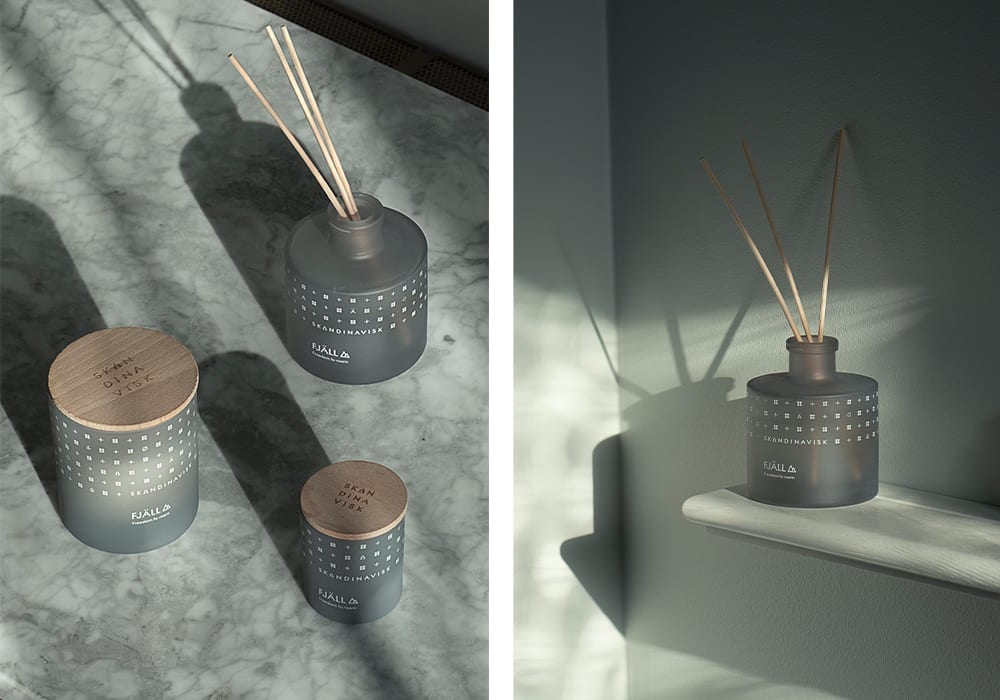 Always sustainably produced
As a certified B Corporation, it's important that our products are responsible and made with sustainable processes. Our candle wax comes from Swedish rapeseed oil that is traceable, sustainably farmed and non-GMO, and our candle glass is produced in the EU with up to 30% recycled materials. It's glass for keeps, designed for reuse long after the candle wick has burned down.
Join us in an exploration of one of Scandinavia's most significant exports, the clean, crisp and evocative scent of our great outdoors.

Experience FJÄLL