Our bestselling fragrance KOTO evokes the idea of a home that is lived in and loved, with a warmth and cosiness along with a clean, minimalist style. KOTO, old Finnish for 'home', represents a sanctuary from the rugged Nordic climate, an intimate space to hibernate and refresh the soul.
Find the sense of a pared-back, perfectly balanced Scandinavian home with this welcoming gender neutral home fragrance, which features as a 200g scented candle with refill option, plus a 90g mini scented candle and a scent diffuser with refill option. Relax and enjoy the joy of coming home.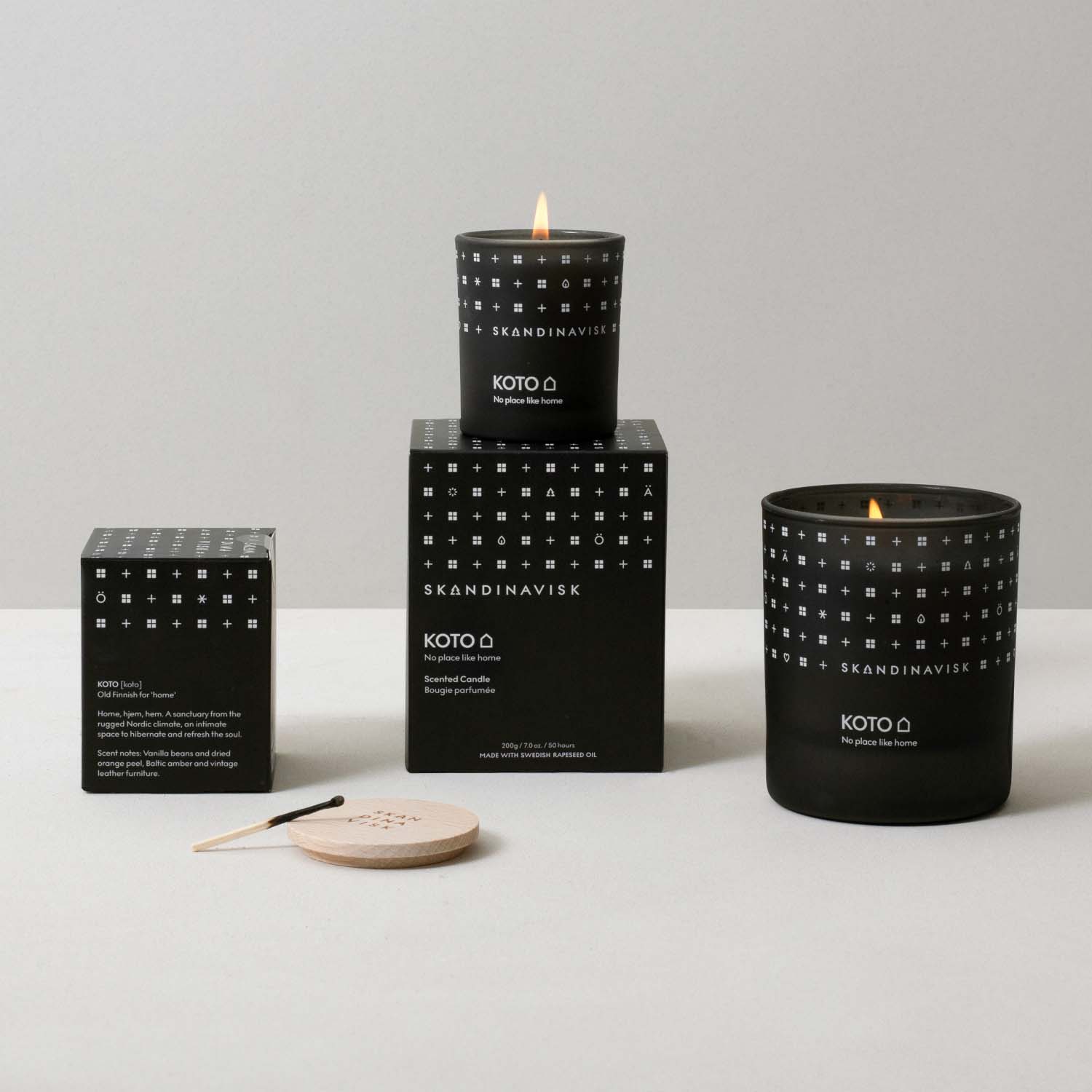 Creating a sense of home
KOTO brings together a unique combination of Nordic elements found all over Scandinavia, with notes of Baltic amber, vanilla bean, dried orange peel and vintage leather furniture, to evoke the welcome of a much-loved home.
Baltic amber, which often washes up on the beaches of Scandinavia, adds warm and powdery notes to our fragrance. We pair its less familiar scent with the highly recognisable vanilla bean, a warm, rich and welcoming aroma and the perfume of a Danish patisserie shop. Creamy, warming and very pleasant, vanilla is one of the most recognised perfumes in the world.
Hibernate and refresh the soul
Our ode to the home as a sanctuary also includes dried orange peel for a fruity and lively aroma, with undernotes of citrus and a wintry reminder of the tradition for decorating fir trees with dried orange slices.
The final scent note is vintage leather furniture. Beloved furniture made to last tells the story of Scandinavian design and of families gathering to share and delight in each other's company. It brings a grounding, warm and comforting scent to the fragrance. The four fragrance notes combine to create an energetic and loving scent that brings calm and security into your home.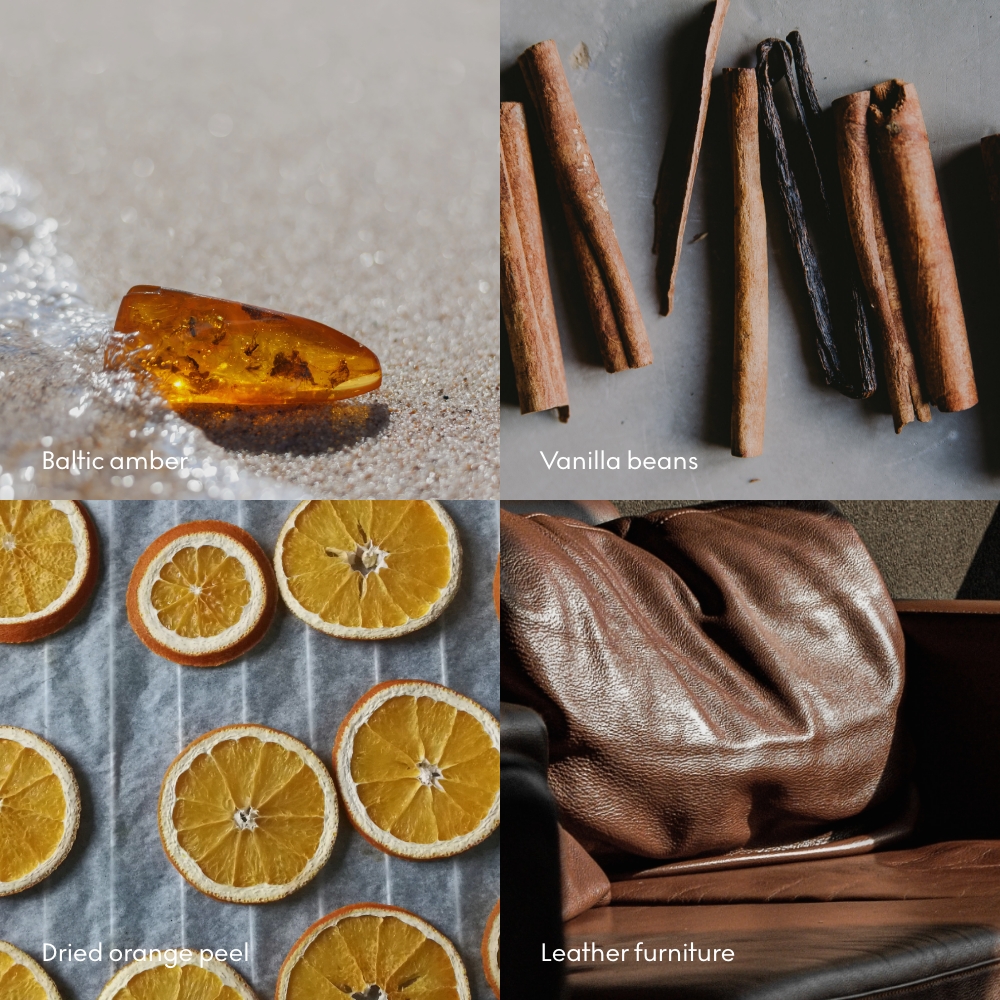 Always sustainably produced
As a certified B Corporation, it's important that our products are responsible and made with sustainable processes. Our candle wax comes from Swedish rapeseed oil that is traceable, sustainably farmed and non-GMO, and our candle glass is produced in the EU with up to 30% recycled materials. It's glass for keeps, designed for reuse long after the candle wick has burned down. We're proud that both of our KOTO home fragrance products, our diffuser and our candle, come with refill options.
Create your own sense of home with KOTO.
Discover KOTO