There's a name for the comforting, earthy and refreshing smell in the air after it rains: petrichor. But we prefer to call it just REGN, Scandinavian for rain. Our scent, available in a limited edition candle boxed in rainbow-coloured packaging, brings together the romance of green hills and flowing waterfalls, walking cobbled city streets under spotting umbrellas and the feeling of refreshment after a cloudburst. Open your senses to nature and feel revived by the refreshing scent of Nordic rain.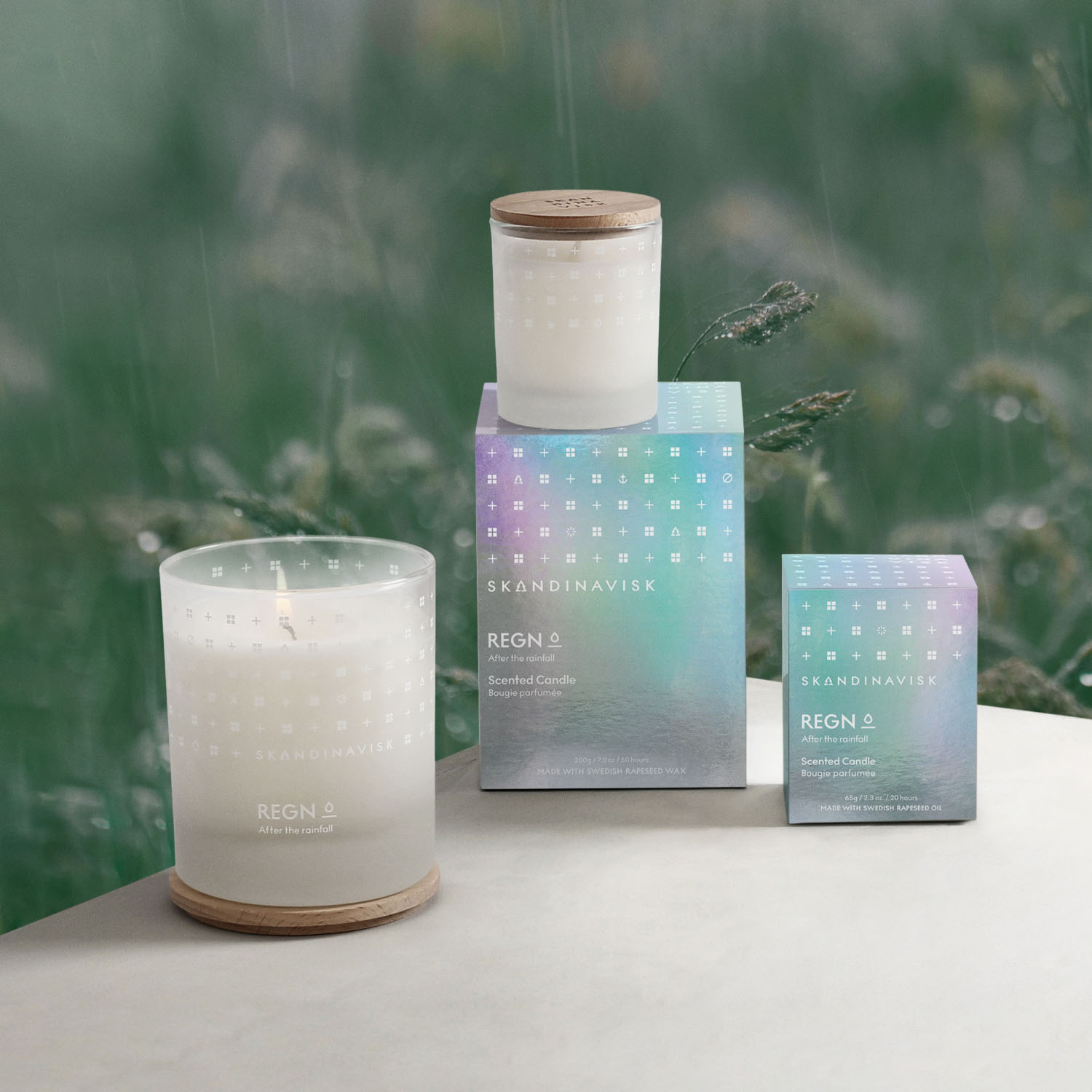 A life-giving force
Scandinavia loves rain. These countries where small populations thrive and nature is in overdrive experience more than their fair share of it: Bergen, Norway's second city, has a full 239 days of rain a year thanks to its location surrounded by seven mountains and the sea. The city even used to have umbrella vending machines on the street, so often were people caught out by the rain. But it's not all bad: the rain gives birth to gentle green hills, clear fjords, waterfalls, rivers and verdant forests, nourishing all the parts of nature as it falls. It wouldn't be Scandinavia without it.
When we say that life in Scandinavia is all about the water, we often think about the sea that surrounds it. But it's about the water inland too, away from the coasts, and about how the rain flows down, channelled into wild, deep fjords and raging rivers, as well as bucolic streams trickling past half-timbered houses. It is both powerful and gentle, a life-giving force that is cried out for during the brief summer months, when fields crisp and green strawberries ripen, fat with water. Cool, green and rejuvenating, it is the sudden cloudburst of a summer shower, the muted grey drizzle of an autumn mist, that precious moment when the drops stop falling and nature breathes again.
A dance in the rain
We combine natural essential oils with safe synthetic ingredients to create unique fragrance impressions of Scandinavia, inspired by our experiences and unique scent tours of the region. REGN has four fragrance notes: wet grass, misted peony, damp earth and slippery cobblestones.
The scent of damp earth takes us to after-rain walks where glittering raindrops sit on roses, greenery is refreshed, and nature's calm washes the world. We combine it appropriately with misted peony, a sense of these extravagant blooms leaning their heavy heads down towards the grass, as raindrops fall.
Rain rinses the cobblestones of dust and renews them with a comforting scent of summer. This sweet and gentle scent evokes our favourite memories of summer rain. And to the cobblestones we add wet grass. More of a feeling than a scent, this is the fresh, rejuvenating and true sign of summer. Together these four key notes combine to create a unique scent evoking Scandinavian rain.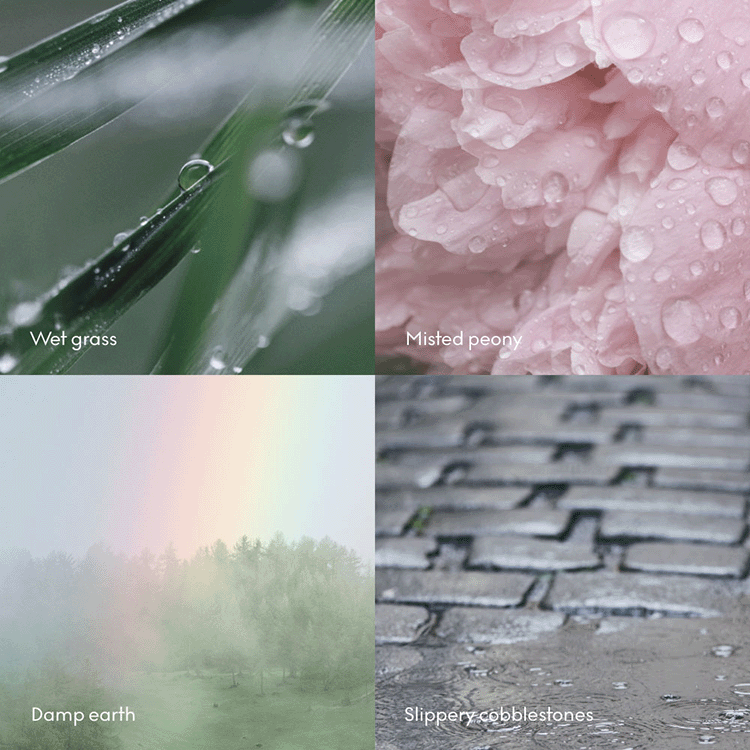 Always sustainably produced
As a certified B Corporation, it's important that our products are responsible and made with sustainable processes. Our personal care collection is vegan and cruelty-free, we prioritise certified organic ingredients and we describe the exact amounts on every label.
The cardboard used in our boxes is sourced from managed Swedish forests, is FSC-certified and uses natural colour dyes. Our candle wax comes from Swedish rapeseed oil that is traceable, sustainably farmed and non-GMO, and our candle glass is produced in the EU with up to 30% recycled materials. It's glass for keeps, designed for reuse long after the wick has burned down.
Discover REGN