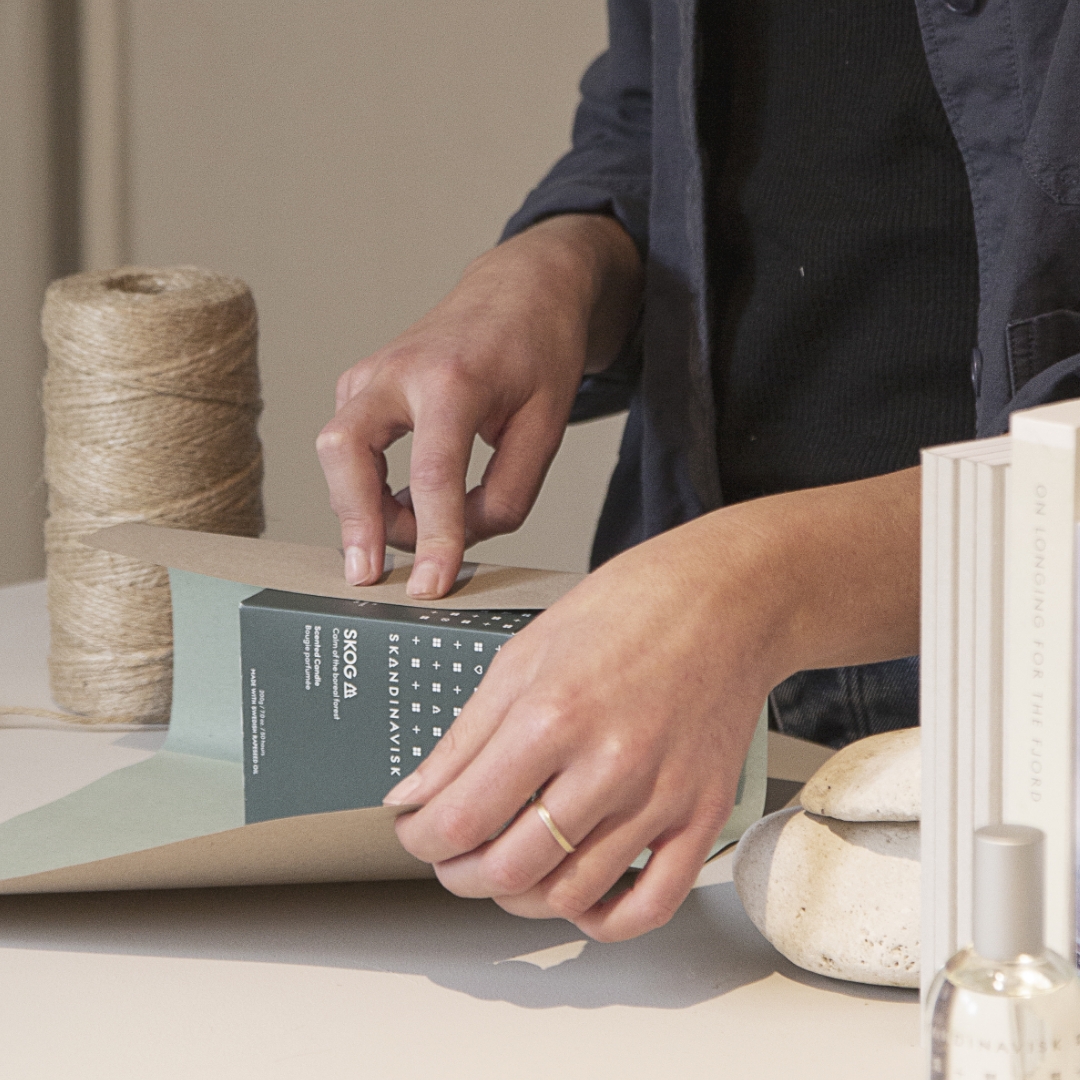 Hostess gifts and housewarming presents aren't always the easiest thing to buy, so we've sat down to think about what makes a really good one. According to Scandinavian tradition, there are three important things to bring to a housewarming: rye bread, to make sure that nobody goes hungry, salt so life has flavour, and wine so everybody is happy.
We'd add another thing to that line up: something from Skandinavisk – and we're not the only ones. Apartment Therapy agrees. In a story they wrote about housewarming gifts curated by Scandinavian design experts, they said: "Of course, you can't beat a good ol' candle to make a new place feel like home. The staff from Scandinavian Design Center recommend the brand Skandinavisk for its cozy, Nordic-inspired scents (think those found in deep, wooded forests and open landscapes) and minimalistic packaging."
If you're stumped as to where to start with our collection, take a look at our top six housewarming and hostess gifts, including perfume, candles and gift sets for men and women, as chosen by Skandinavisk's Creative Director, Line Krüger.
"The gift of HYGGE? Of course you should bring that to a housewarming party. It's an easy scent to fall in love with and one of our overall best selling fragrances. A close second for me would be KOTO, which has the fitting tagline 'No place like home'."