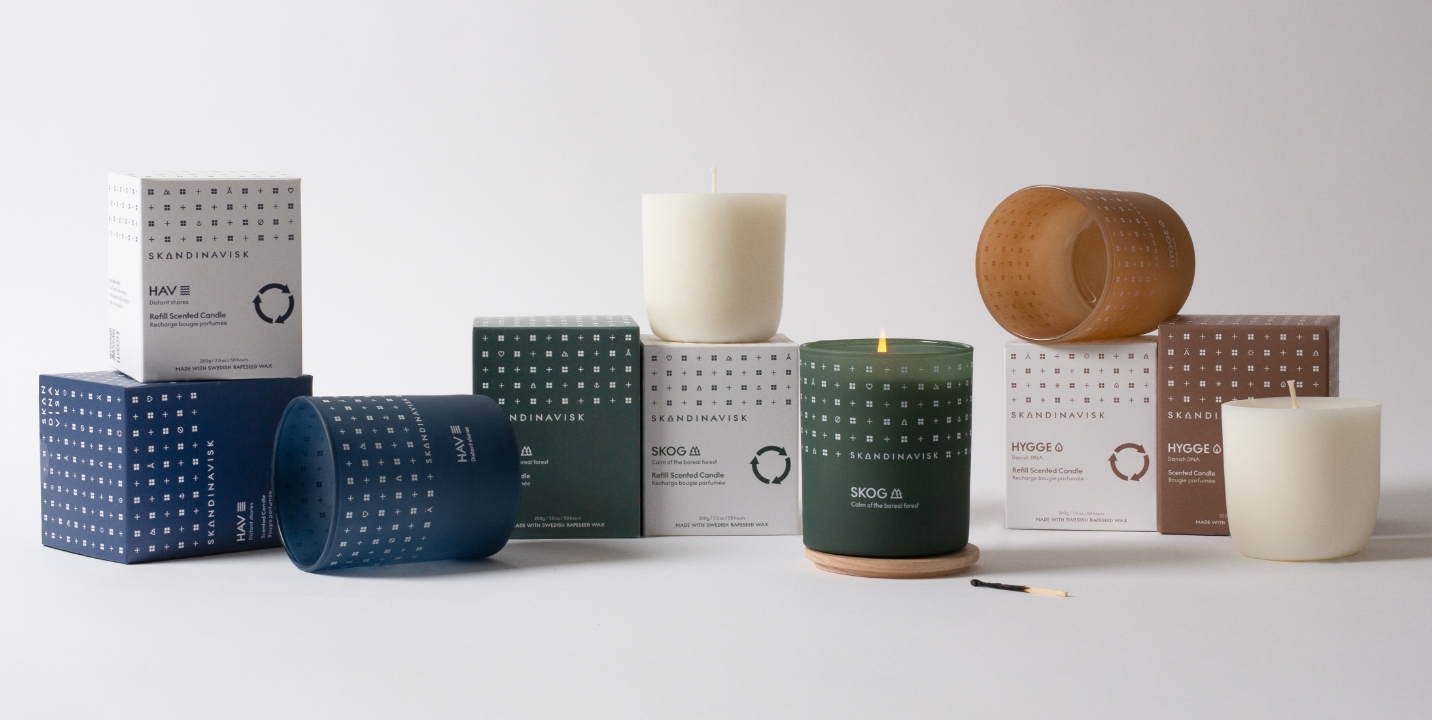 This month we introduced wax refills for our most popular scented candles. Not a seismic event in itself, but a good example of the sometimes painfully slow and circuitous process of leaving a lighter footprint.
Candles are what we started with, they're the ultimate symbol of Scandinavian living, it's typically how people discover our brand, and it's still our largest product line. So, inevitably, our most loyal customers have been asking us for refills for years because they don't want to keep buying the glass every time. And we've wanted to do refills for years.
Discover our scented candle refills
Finding the right wax base
But, before we could, we needed to find the right wax base, and that quest alone took us eight of them; circling the globe from paraffin to palm to soy, until we found something right on our doorstep.
Our Swedish rapeseed wax has the lowest environmental footprint in 7 of the 8 environmental impact categories, according to the Swedish Technical Research Institute. It also doesn't take a genius to work out that sourcing something from across the Danish border that is traceable, sustainably farmed and non-GMO is far better for the environment than sourcing paraffin from the oil industry, palm from South-East Asia, or soy from South America.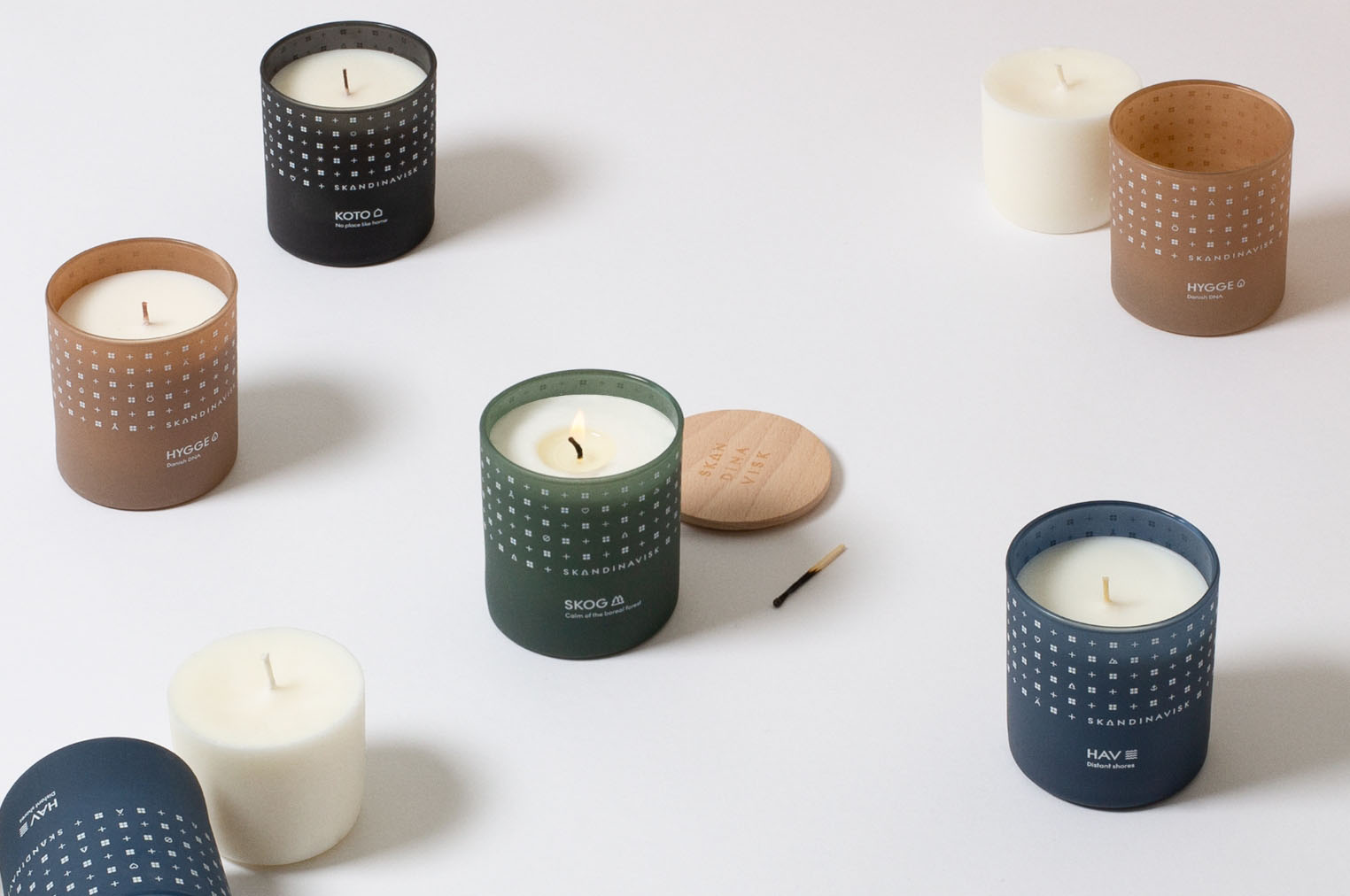 But it's a more challenging base to get right than those more common waxes. It meant that we've had to reformulate several of our fragrances so they can perform in a rapeseed blend. We vary fragrance-to-wax ratios for the same reason. While invisible to all but the most obsessive waxheads, we even use different cotton wicks, depending on the fragrance, to secure a consistency of burn across the range.
And rapeseed wax is very soft. So, unlike paraffin that is so solid it can easily be tapped out of a candle glass revealing its petroleumhued walls, our creamy Swedish rapeseed wax is stickier, making it trickier to produce as a refill.
Creating a truly circular path
We just knew we had to find a way. Not least when we discovered, while calculating our footprint as part of our B Corp commitment to Net Zero, that the glass is the overwhelming source of our carbon emissions thanks to the extreme heat required to produce it, amount of raw materials needed, and resulting weight to transport. Ouch.
Thus—after ten years—by offering a refill option we can claim to be truly circular* with our original product line.
At last.
In all honesty, and despite the apparent snail's pace, I'm not sure we could have been any faster. Journeys of discovery take time.
At least we no longer feel obliged to recommend other uses for our beautiful glass votives after the wax is gone. Our customers can keep using them for their initial purpose—adding a fragrant sense of Scandinavia to their home. Only now at a lower cost and by leaving a lighter footprint of their own.
To find out more about our waxes, take a look at our Footprints film: Do you know what you're burning?
Discover scented candle refills