JUL is the scent of Christmas in Scandinavia. Think: glowing windows in the darkness, generations gathered in harmony and tradition, and Christmas treats tempting on the hearth. A traditional Christmas in Scandinavia is baked in nostalgia, hygge and warmth, a harkening back to the ancient pagan winter traditions when a festival of light was celebrated in midwinter to join families and friends together and provide something to enjoy collectively in the darkest, coldest point in the year.
Gather with us around this cosy, festive scent, which features as a 90g single-wick candle, a 2-wick scented candle and a 3-wick scented vase candle, all with luxury hard box gift packaging, dedicated to those who bring the magic to Christmas, bringing people together, filling the air with the scent of cinnamon, and inspiring a shared experience of love, laughter and light in the depths of the darkest month.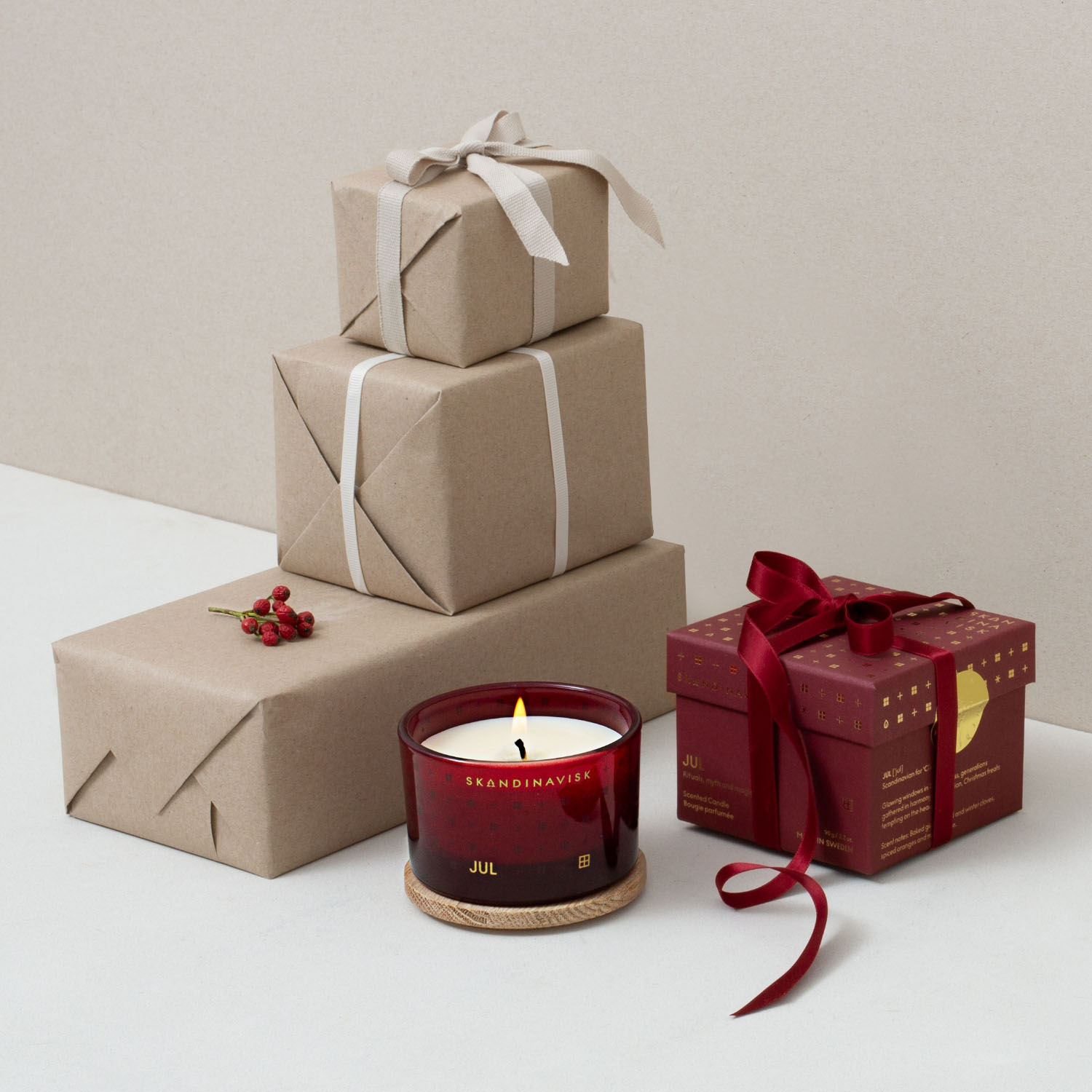 What does Christmas smell like?
JUL brings together a classic and cosy combination of Christmas elements found all over Scandinavia, with notes of baked gingerbread, winter cloves, spiced oranges and mulled wine, to evoke the warmth of home at this special time of year.
Baked gingerbread is rich and spiced, bringing back formative memories of baking with grandparents and eating Christmas cookies still warm from the oven. Winter cloves add an aromatic and powerful dash of seasoning, and connect well with the season as a component of the spices often used in mulled wine. In the past, oranges were often studded with cloves and wrapped in ribbons and used as Christmas decorations.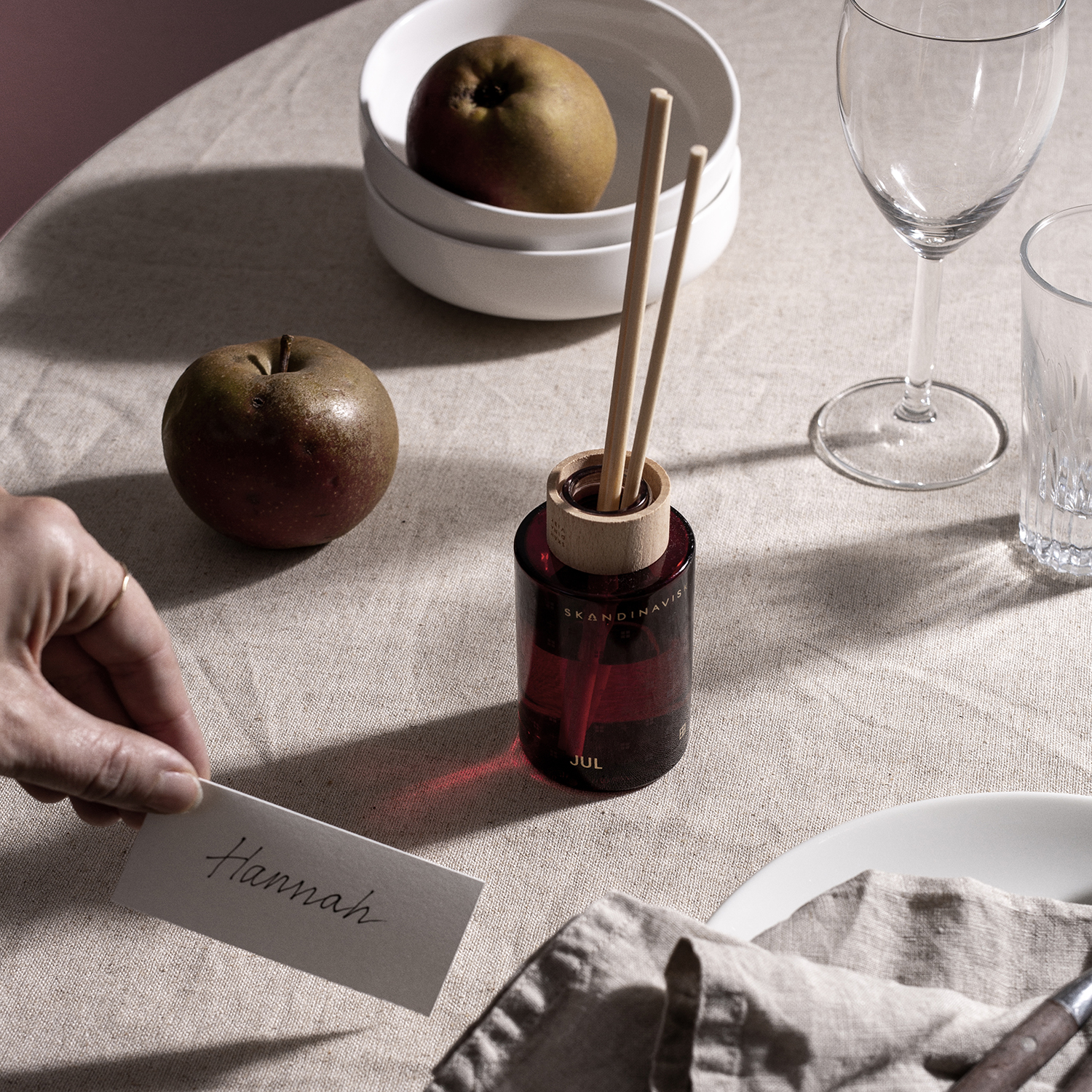 Christmas in a candle
Those spiced oranges are another scent note in the candle, adding a sharper tone and refreshing moment, while also recalling the thin-sliced oven-baked dried oranges still used as a traditional tree decoration in Scandinavian homes today.
The final scent note is mulled wine, which at this time of year, needs no introduction. All around the cobbled streets of Copenhagen, Stockholm and Oslo, mulled wine vendors sell their spiced wine drinks, with spiralling steam rising up from paper cups to perfume the air. Christmas in Scandinavia is not Christmas without its deep, warming aromas.

Always sustainably produced
As a certified B Corporation, it's important that our products are responsible and made with sustainable processes. Our candle wax comes from Swedish rapeseed oil that is traceable, sustainably farmed and non-GMO, and our candle glass is produced in the EU with up to 30% recycled materials. It's glass for keeps, designed for reuse long after the candle wick has burned down.
Join us in an exploration of this most special time of the year, as celebrated in Scandinavia.
Enjoy JUL with Skandinavisk